Even when I'm super busy, trying to juggle mom life, work life and creative life all together… I try to find a few minutes to play in my art journal. It's helpful for my sanity and mood to do something fun and creative!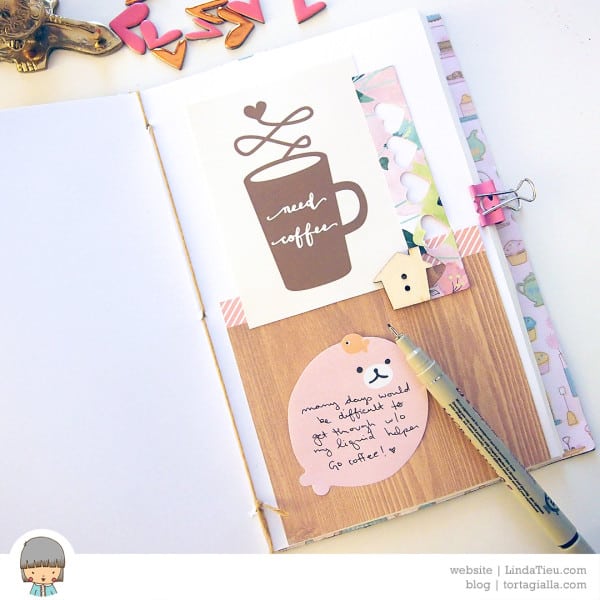 This is a page in my journal for the ecourse  The Creative Life: Documented with Amy Tan and Jamie Waters. I was inspired to create the graphic about coffee because I realize how much I love it and practically need it to start my day off. It's just become a routine and ritual, more than the actual physical need – if that makes sense? It's a quick and easy page to get my creative fix for the day. That is something that I learned from the class – that it really doesn't take that much time to satisfy my creative needs. It's not about the best or perfect layout or design – not the point at all!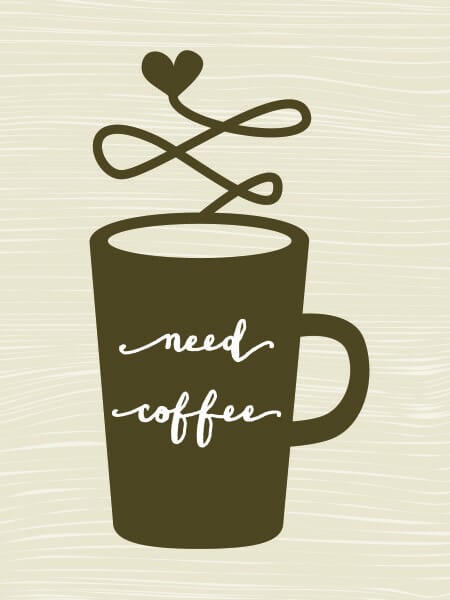 BTW, I would love to share the printable with you – if you would like just click below to download the graphic and use for your personal creative projects. Have fun and let me know what you create! I would love to see your creations linked up in the comments! Enjoy!