This week I designed a collection inspired by the Pantone color of the year, Rose Quartz – a set of printables called Sending Love.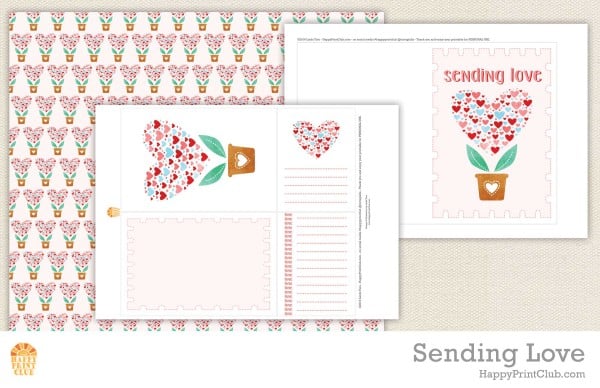 It's also in preparation for Valentine's day with a pretty color palette of traditional pinks and reds. However, I think the pop of blue makes it less girly and more versatile, even if it's lovey dovey themed.
These days, I've been hearing a lot of sad news from friends who have lost loved ones or going through a difficult time. It made me realize that it doesn't have to be Valentine's day or any occasion at all to send a little bit of love to those you care about. It's amazing how a simple note in the mail can turn a bad day into a pretty okay one, at the least.
I encourage you to take the time to send a bit of snail mail love… I know you will feel so much better in doing so and your recipient will definitely appreciate it. That's really the heart of why I created Happy Print Club.
Look forward to weekly releases every Friday and head on over to Happy Print Club today for more details on Sending Love!