This week I designed a collection for the boys in our lives – printable stationery called Wood You Be Mine. Yes, I'm all about the cheesy puns!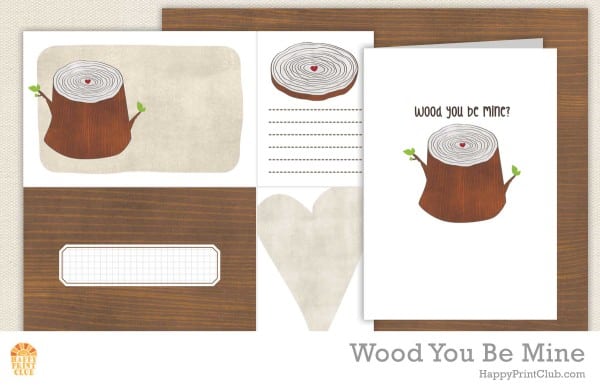 It's a great card for Valentine's day without all the pink girlyness. Although, you might have noticed I couldn't help but include some hearts anyway. That's just me!
Look forward to weekly releases every Friday and head on over to Happy Print Club to see all the Wood You Be Mine printables!