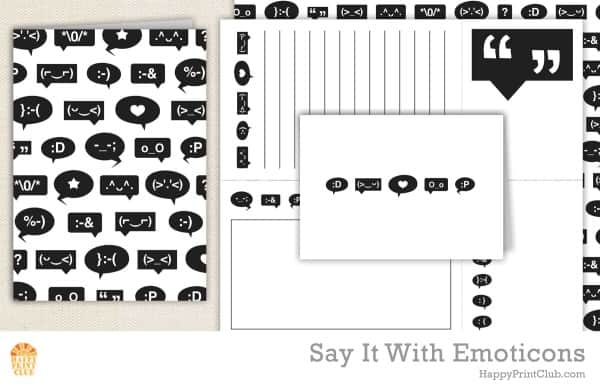 Even in an age of many digital wonders, it's only right that we honor the fine art of snail mail mailing. April is National Card and Letterwriting month and there are many challenges that have blossomed from this month of celebration. I encourage you to join in on the fun because heartfelt letters are keepsakes and tangible notes always mean more than a quick email or text. You know that snail mail will brighten up your recipients day, not to mention it's just plain fun to create little pockets of paper happiness to send out into the world. Paper love!
This week, I've released a super versatile everyday printable design – Say It With Emoticons. Check out all the goodness over on Happy Print Club.
I will also release free goodies during the month of April in celebration of National Card and Letterwriting month. Be sure to sign-up for my newsletter so you don't miss a thing!