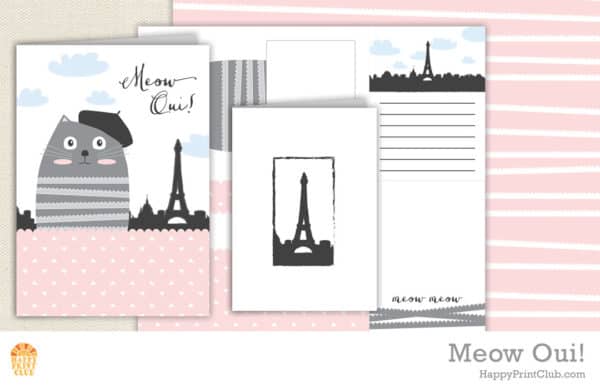 Looking for a cute Parisian cat character to greet your lovely recipient? Why not?! I woke up in the middle of the night with this vision of a cat with a beret – so that's where this design started from. Sometimes, the Universe just gives me cuteness to create with, right?
This set of stationery printables is great for an everyday note to your friends. Who wouldn't have a smile upon receiving this little cat saying "Meow Oui!" 😛
I would love to see what you create with these designed printables, so please join Happy Print Club to get access to ALL printables in the library – what a deal! Check out Meow Oui here.