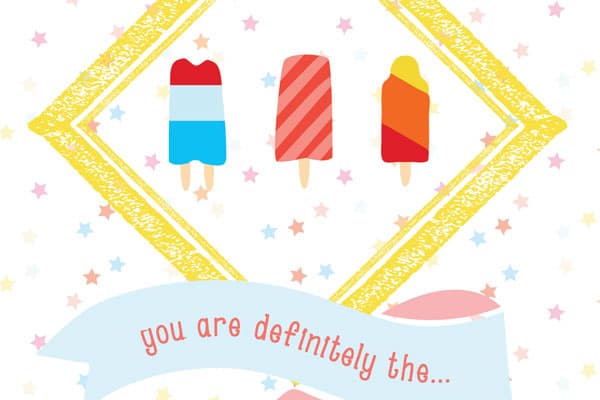 This week the new release on HappyPrintClub.com is all about summertime fun and colorful popsicles! Even if you aren't a lover of ice pops, these printables are still super cute to use for your letter writer, card sending and papercrafting. What will you create with this week's printables?
Check out popsicle stationery printables on HappyPrintClub here.
Happy Print Club is a library of printable stationery designs and I release a new set of designs there every single week. You can get access to the ENTIRE library of printables as a club member as well. Details about Happy Print Club here.