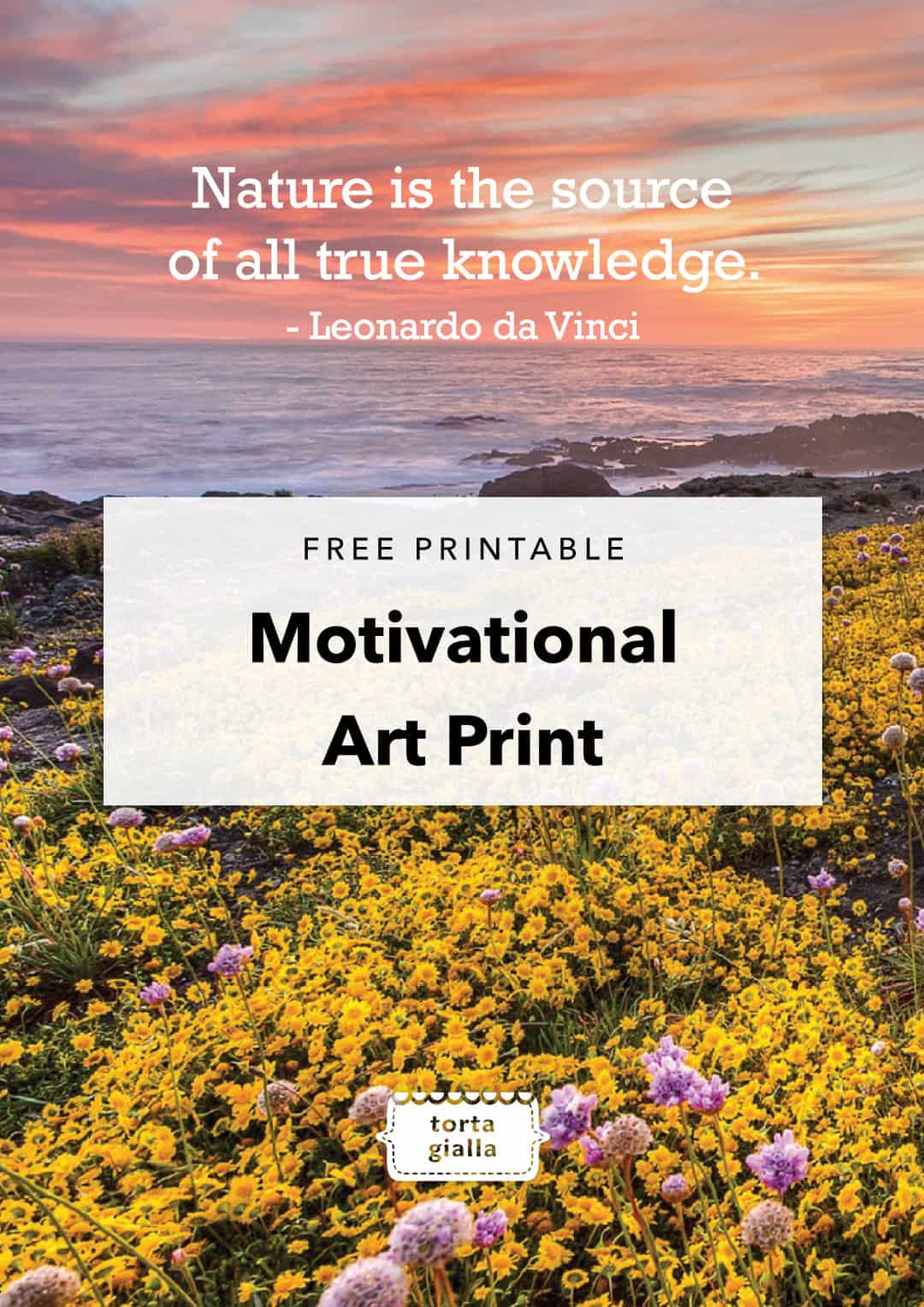 Time and time again, I am reminded of how powerful our Mother Earth is and that's why I love this quote by Leonardo da Vinci…
Nature is the source of all true knowledge.
How true is that phrase in so many facets of our life, right?
I decided to create a motivational art print using this beautiful quote by Da Vinci and it was definitely inspired by my discovery of essential oils and all the amazing gifts it has given to me. So much power inside of plants!
It's funny how often things go full circle. We want to control it all and create something from nothing, but eventually we always have to turn back to nature. Wouldn't this art print be a lovely addition to your home? How about adding it as a reminder in your office wall? Or making it a dashboard in your home binder or family planner?
You can download this FREE motivational art print in my library of essential oil tools & resources, just enter your email below and I'll send you the link!
I use essential oils from doTERRA to support my health, balance my emotions, improve my focus and kickstart my day with upbeat motivation! If you would like to try them out for yourself, request a sample from me here.
If you are looking to buy essential oils – I'll be happy to take you through the process with doTERRA, find out more here.