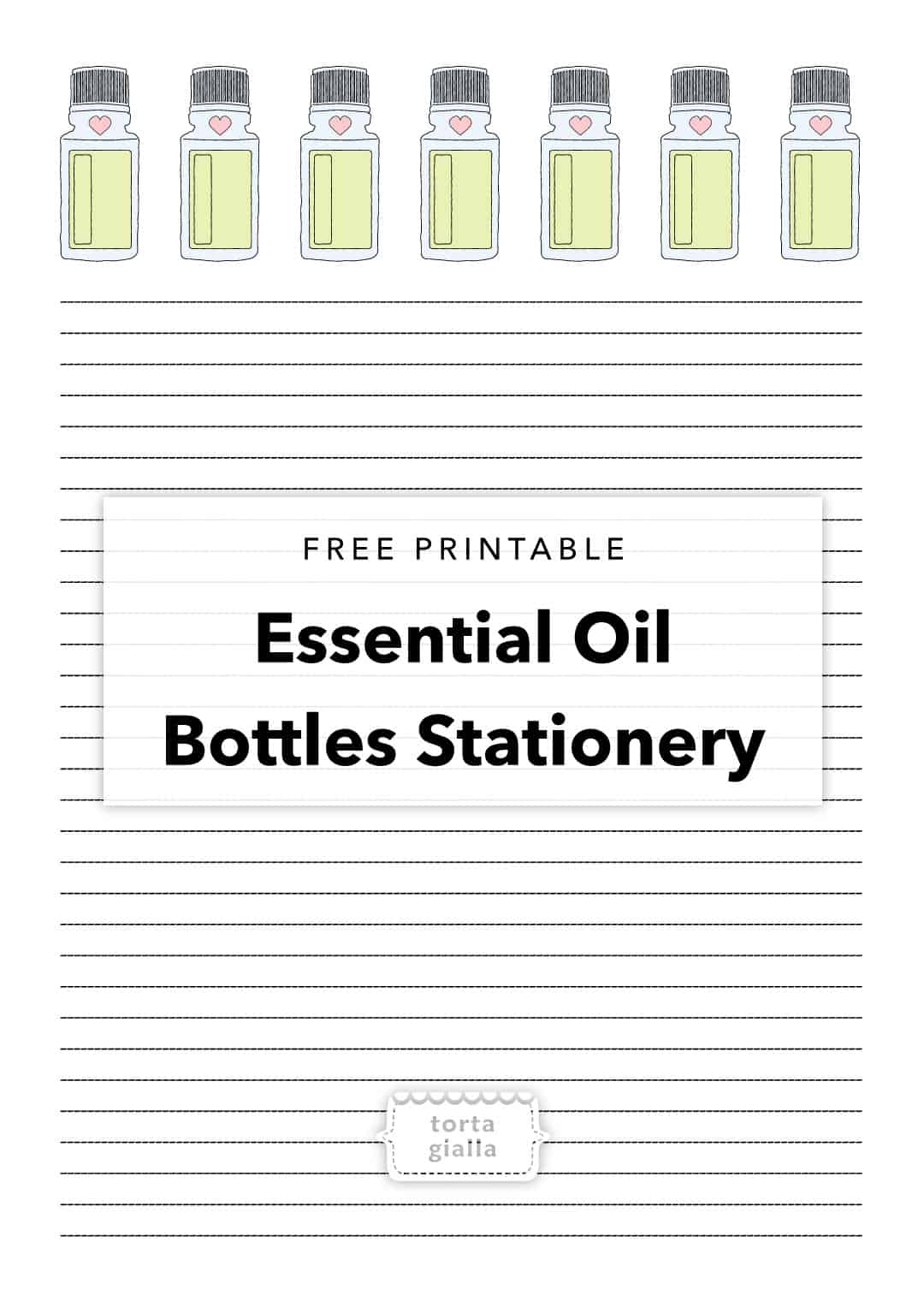 Want some pretty stationery writing paper for notetaking or writing letters?
A few folks asked for plain paper with an essential oil twist, so I thought these bottles of essential oils would be a great paper design.
You can use this printable to create your own stationery writing paper and add them to your home binder to take important notes about your essential oil usage and things to remember as you learn ore.
There's a lot to learn about essential oils, from experience to reading and interacting with the community. The best way to learn is to write it down – so take notes with this free printable!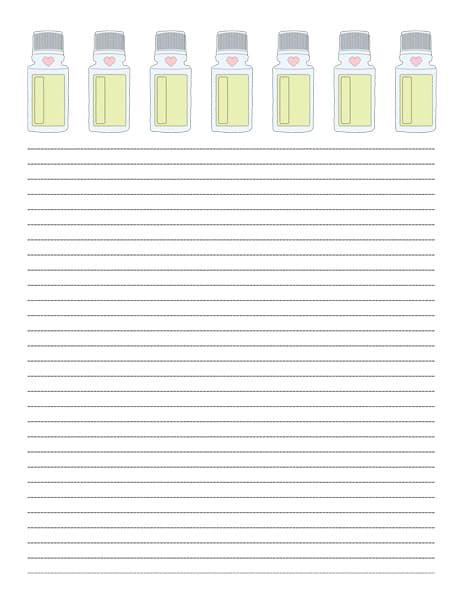 You can download this FREE stationery writing paper in my library of essential oil tools & resources, just enter your email below and I'll send you the link!
I use essential oils from doTERRA to support my health, balance my emotions, improve my focus and kickstart my day with upbeat motivation! If you would like to try them out for yourself, request a sample from me here.
If you are looking to buy essential oils – I'll be happy to take you through the process with doTERRA, find out more here.