I know how stressful it can be – every single day – as you battle with physical ailments as well as mental and emotional challenges.
Are you reaching for temporary bandaids like junk food or getting sucked into distractions, basically avoiding the problem?
There's a better option to help your body help itself! A natural, safe and effective solution.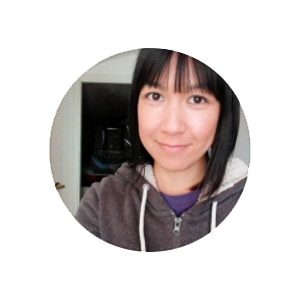 My name is Linda Tieu and I'm so thankful to have found essential oils that not only troubleshoot my ailments, but help me feel happier, more productive and healthier overall.
I believe in these oils because I've experienced the positive results first-hand and that's why I'm compelled to share them with YOU! There's also science behind the results, so don't just take my word for it.
I regularly use essential oils and supplements to help strengthen my immune system, alleviate sleep issues and balance my digestion. They also help to balance my emotions, improve my focus and kickstart day!
If you are looking for a change and want to live life at your fullest, pop your email address below to learn more about essential oils and how I use them to supercharge my life.

WANT A FREE OIL SAMPLE?
I'm happy to send you a sample of oils that I use from doTERRA. You can test them out for yourself. Just fill out the form with your details below.
READY TO BUY ESSENTIAL OILS RIGHT NOW?
My advice is to sign-up as a wellness advocate to get 25% off retail prices. It's like getting a Costco or Sams or Coop card membership, that gives you access to the lower wholesale pricing. Choosing wellness advocate means you get all the benefits now and into the future!
Sign-up as a wellness advocate to get ~25% off retail prices! 
You'll have to select your language and location, then wellness advocate, then fill out your personal information. The form will also have my enroller id: 4448392 so that you'll be a part of my community within doTERRA.
You can check these PDFs for complete details of all the enrollment kits available – US or EUROPE. When purchasing an enrollment kit like Home Essentials, your membership fee is waived, so it's huge savings!
If you need some hand holding through the process, just contact me directly with questions or to setup a call/chat/text session.
As always, I'm happy to share, answer your questions and chit chat about essential oils.
You can also email me tortagialla@gmail.com