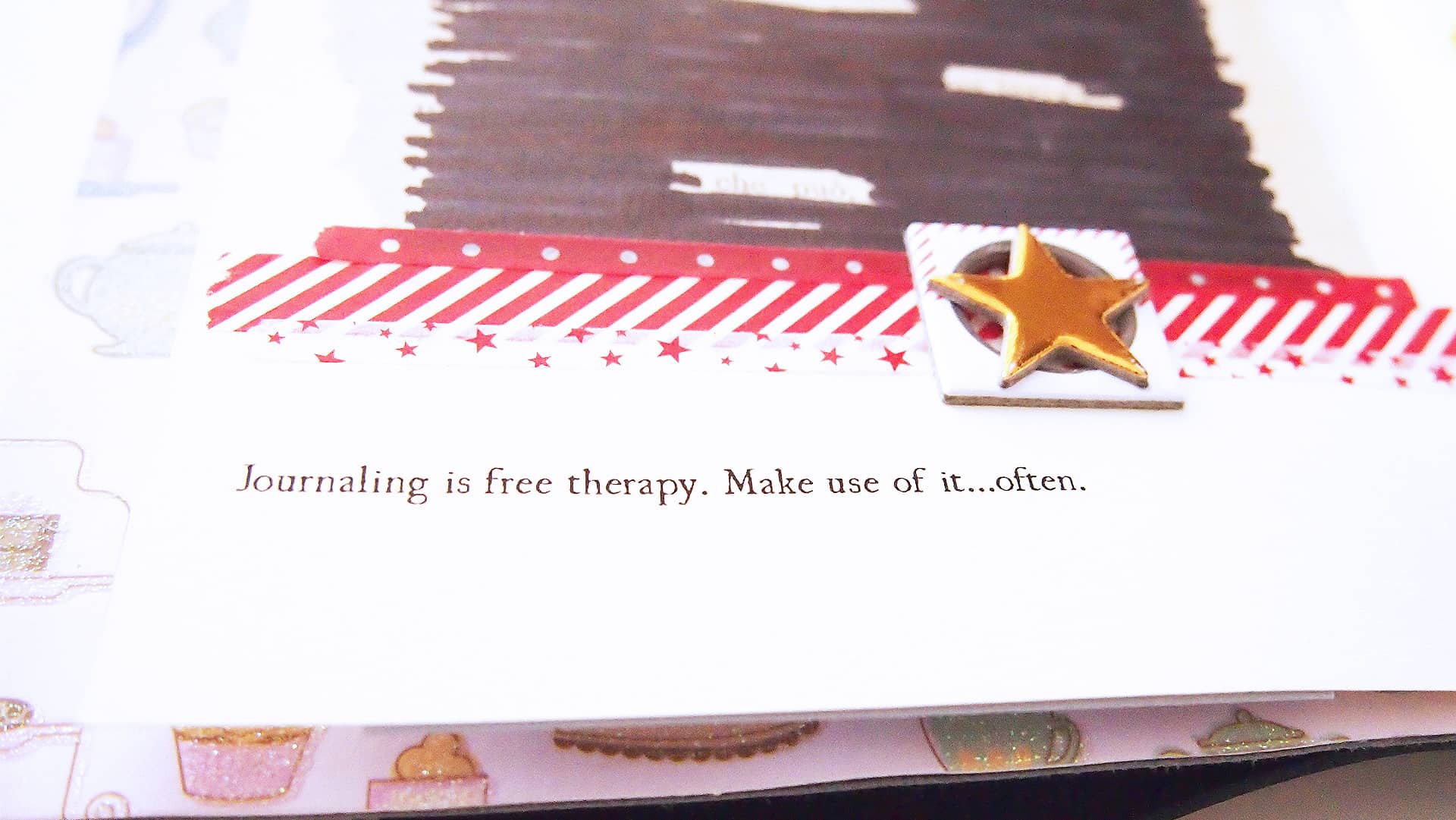 Journaling.
I know that you and I often come across amazing journals splattered across the interwebs and it can seem like a daunting, intimidating practice to take part in.
But journaling can be widely described as expressing yourself in book form. That's it. You put something in those pages, whatever you fancy, really.
Maybe you are a writer – classic with black ink and lined paper.
Or maybe you love doodling, drawing out your feelings with lines and shapes.
Or maybe you have an eye for collage, putting bits and bobs that go so well together.
Maybe it's all of the above… and more!
Whatever your medium, it doesn't really matter how the creative mojo flows out of you. The cool thing about journaling is that you can get it out of your head and onto paper. You reap many benefits from the process and get an instant record of it all in a tidy little book. Pretty neat, huh?
I think everyone should be journaling in some form or another, because it's good for your health – physical, mental, spiritual.
The positive effects are re-iterated in scientific journals as well as popular publications, time and time again. There's really no doubt that it's a good thing.
I love journaling because it's a space where I can do whatever. And ultimately, I find it to be the best therapy.
I would love to interact with other journalers, exchange ideas and of course, encourage you to start journaling, if it's not already a habit.
I have an art zine about journaling, youtube videos sharing my process and post my behind the scenes for patreon supporters.
You can follow my Facebook page and Instagram for peeks into my ongoing journaling practice.