There is a vitality, a life force, an energy, a quickening that is translated through you into action, and because there is only one of you in all of time, this expression is unique. And if you block it, it will never exist through any other medium, and be lost. The world will not have it.

It is not your business to determine how good it is, nor how valuable, nor how it compares with other expressions. It is your business to keep it yours, clearly and directly, to keep the channel open.

You do not even have to believe in yourself or your work. You have to keep open and aware directly to the urge that motivates you.

Keep the channel open.

-Martha Graham
Doesn't that just say all the right things, especially for creative folks like us?
I was introduced to this wonderful quote by Martha Graham after watching Marie Forleo's video this week. I was instantly inspired and had to share. It simply makes me feel great about letting whatever creativity that flows out of me… out! No more judgements or second guessing, hesitations or self-criticism or paralysis.
Amazing how eureka moments just appear out of nowhere. I love it! Wishing you a happy week!
Hello blog friends!
I hope you've had a happy holiday season. I've been allowing myself to take it easy for many months now, with no blog schedule, business or social media planning. It's been quiet around here because I've been thinking a lot about what I want for 2015 and how it relates to this blog.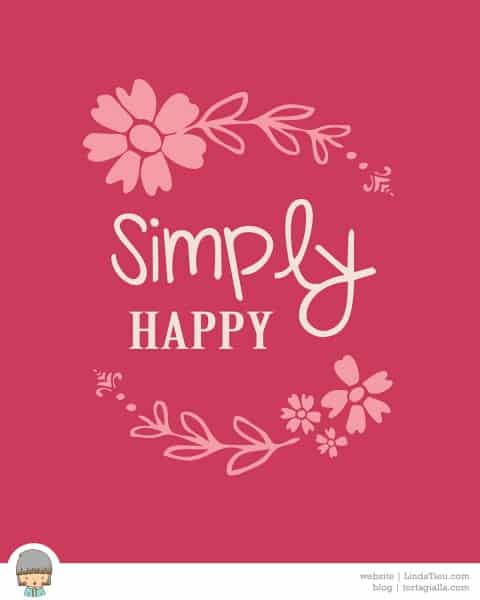 Going back to the root of it all, blogging is about sharing through my life and experiences – a sort of celebration of what drives me and makes me happy at the end of the day. I know everyone blogs for different reasons, but for me, it has to make me feel good at the end of the day. That's has to be the core of it.
Of course, we all know that many of us in the blogosphere use our blogs as a tool to creating a new lifestyle. It's about cultivating our interests and seeing where it can take us… perhaps to a whole new career and way of life. There will always be the naysayers who insult and feel that blogs should be non-commercial and are sick of people trying to turn their ideas into businesses. But I don't see why we can't have the best of both worlds. I think the world will be a much better place if our work had a good intersection with our true passions and interests. Don't you think?
The Beginning
I started blogging because it seemed like a fun things to do back when it was this cool new web thing. Somewhat like an online diary of sorts. But soon I tried to focus on particular interests and my blog did lead me to open an Etsy shop and pursue various business ideas.

However, nothing lasts forever. I created digital designs for sale in the scrapbooking industry, but in the recent years, shops kept closing down and it was such a pain to keep moving from shop to shop. I also created handmade leather journals for sale and they sold well, but in ramping up the production I realized that I didn't want to be a bookbinding machine. My hands literally couldn't take it, so eventually I just stopped that as well. I still have my digital designs and zines available online, but everything has just been on a standstill for the past year.
Change
Taking on the role of mom has definitely changed my life in so many ways. I suddenly found myself unable to operate as I previously had done and I certainly went through a period of depression and crisis. It was as if I was so close to finding my place, but then motherhood threw a wrench in it all and now I'm starting all over again. I was frustrated for a very long time, then I sort of gave up and gave in to exhaustion. But slowly, I realized that I just need time away to regroup.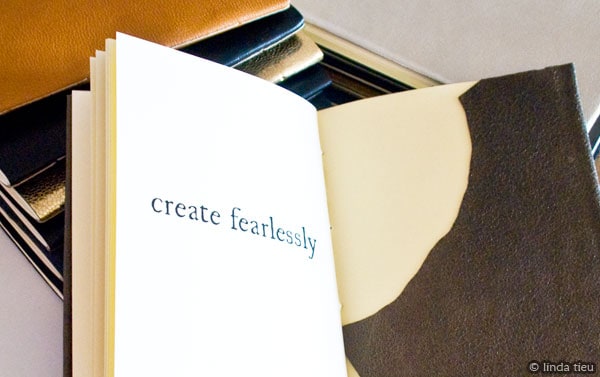 The greatest journey of our lives is that of finding one's own passions and ultimately loving oneself. Only now do I realize it's a lifelong journey… you don't just get to the answer and live in a stage of knowing it all! We are constantly changing and the world is changing. We will be evolving with the times – that is just a fact of life.
It's obvious that big life changes means that every aspect will be touched, from career to hobby to dreams and passions. I'm still freelancing in web and design work and that is the only thing I've been able to hold onto. But now that my baby is going to nursery school, I feel like I can finally explore and expand again.
Begin Again
So here I am again, blogging my thoughts, planning for the new year with excitement and slowly building up the courage to chase my dreams. New dreams and new passions!
A big thanks and hug to all my blog friends who have stuck with me through this transitional stage of my life. I look forward to 2015 and wish you the most amazing year yet
No surprise that the summer has passed by so quickly for me. What about you?
I spent half of summer in the USA with family and the other half, split up with the beginning trying to prepare for the big trip with my baby/toddler son and the other part trying to recuperate when we returned to Italy!
I had a great time back in Southern California and took another vacation in Austria with the hubby… and now that Fall is settling in… it's really time to jump back on the horse, so to speak. I feel as if I've been sliding off all year and at some point have just been laying on the ground, staring at the sun. Does that make any sense, at all?
It's a weird feeling, suffice to say.
It's Labor Day for folks in the USA, but it's also the first of the month when a reminder pops up on my calendar to take stock of the past month. Billing, taxes, analytics, reflection, planning – the good, the bad, and the ugly. Do you regularly check-in with yourself?
Ultimately, I realized that motherhood has taken over my life as my days from start to finish are all about my boy and how he feels and what he needs. Everything else is secondary and even when there are attempts to take time for myself, it's really like take a breather, a slight pause, not really time where I can get down and serious with my ambitions and interests.
Let's just say I am still struggling when it comes to creating art with parenting responsibilities.
The other issue is that I can't even decide what I want to tackle when there are chunks available to me. I end up tidying up my studio or fixing some computer issue. I'm obviously in a state of avoidance. Journaling and sketching has been on an all time low for me.
In reflecting on all this, I realize that nothing will change, if I don't make a change. Duh! The key is small, tiny, baby (hah, a pun!) steps. Little progress is still progress. I just need to figure out how to do what I want to do, in small chunks. There will never be the luxury of hermit art days… it's just not going to happen with my current lifestyle.
Create something, every single day.
Perhaps a bit broad, but I think you get the point. It's like building up momentum. I happened to organize my old journals and it did pick me up to see all that I have created before. Hey, I can do this… just need to get back to it. I suppose, it's back to school for me this September.
What have you been up to this summer? Are you satisfied with your accomplishments? Looking for more? What will your action goal be this month? Would love to hear how you make time and motivate yourself to create!
Most creatives, at one point of another, worry about the originality of their work. We all want to be unique and if you've ever thought you had the coolest idea of all time – you probably have also experienced the disappointment of finding that someone else has already done it. Darn.
However, we all know that nothing is completely original. Our creations are always a mash-up of past experiences and learnings. But don't misunderstand these statements into meaning it's okay to copy. In this digital age, it's all too easy to literally copy and paste.
Copy, imitation, stealing… whatever word you choose to use isn't important. I believe the distinction is in your intention. There's a great talk by Austin Kleon that illustrates these thoughts beautifully.
Ultimately, I think the key is that you have to LOVE your work. If you have that passion for your project, it means you own it. You know that feeling, so trust yourself.
I think that is a good point of measurement. What do you think?
After taking Monica's Smart Creative Style course, I've been in this stage of evaluating my own work and trying to reframe and realign, so that I can move forward with intention and clear direction.
As I look back, there has definitely been a lot of growth in my work… which comes from a lot of experimentation… which looks quite inconsistent and all over the place, unfortunately.
I suppose it's time to buckle down and really take stock of what I personally LOVE and stick with that. We all want to receive feedback and recognition for what we do, but sometimes those outside opinions can really skew what we set out to create to start with. Gwenn Seemel did a video post about imitation and it sparked all these thoughts for me.
I MUST create what jives with me personally, no matter what. It's taken me a while to get to this point and I'm still brewing with thoughts, but I realize that I often live inside my head too much. Time to get out there! On that note, I'm super excited for the launch of ArtLicensingShow.com and have already signed-up as a founding lifetime member.
Also, I want to thank you everyone for answering the little survey I emailed out last week. I'm humbled and honored that so many of you took the time to respond. I feel so loved and grateful for this little piece of the web-o-sphere – grazie grazie grazie. If you've missed everything, you better join my newsletter asap!