Today I decided to put together my 12 photos for February, a project that Ella Publishing is leading for the year. It's sort of nice to document daily life on regular intervals, because in the end, you really can step back and see the big picture. I love that LOAD is giving me the momentum to scrapbook all these projects that I mean to do… I don't always follow the prompt given!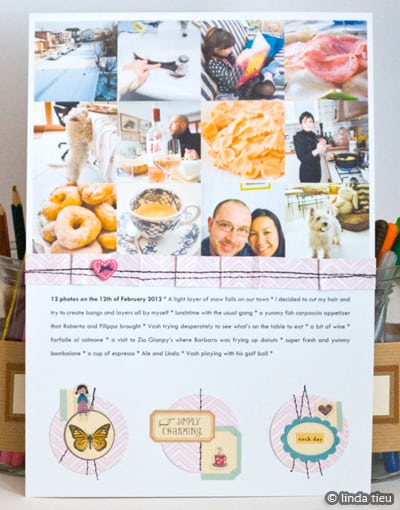 I decided to keep it really simple by collaging my photos together and just typing out a description of the photos in order – little phrases. It might seem mundane, but I sort of like the snapshot aspect of it. Makes me think of photos on our phones, that we usually don't do anything with.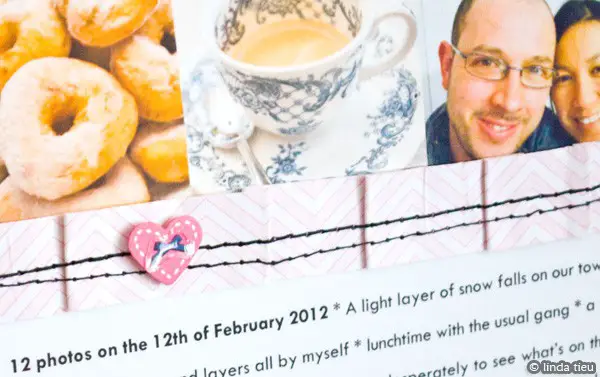 Of course, I take the opportunity to have some fun with paper and embellishments… totally making my layout hybrid. Sometimes I think everything is hybrid, because I have to print digital photos and usually my journaling as well.
For the empty space at the bottom, I'm trying my hand at collaging together a bunch of little elements… sort of random, but cool-looking at the same time. I've always liked the look, but never really knew how to approach it. I used a variety of stickers on top of the shabby pink chevron paper I designed and really just didn't think about it. Imagine that… it works out! Getting this done bright and early… now I better get dressed 🙂