Happy Friday! Just wanted to share some super happy and exciting news with you… I've been published in Simply Cards & Papercraft Magazine – yippee!
You can see that my owl digi stamps are featured and the designer did a great job using them in her card designs. I'm so honored!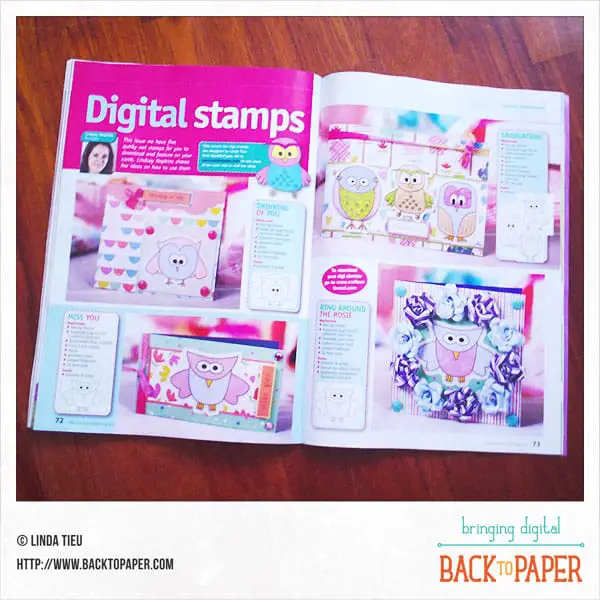 Although it's just a tiny step, it's amazing to get this feature and bit of publicity. Thank you to the magazine for the opportunity! We all want to share our work to a bigger audience after all. I hope the readers will try out digital stamping and have lots of fun! Enjoy!