Looking for love you printable cards? This free printable is easy to print at home for Valentines and any other love related occasion.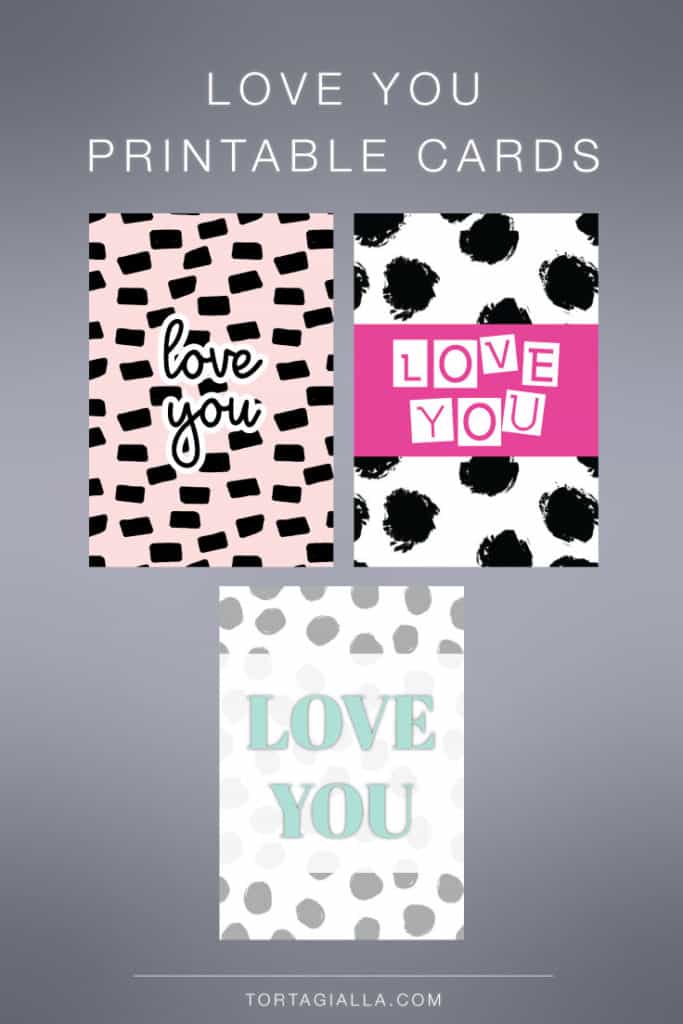 Nothing like some chic, modern and pretty designs for your loved one. These freebie printable cards are great for Valentine's and all your lovey dovey occasions!
Disclosure: This blog post may contain some affiliate links for products or services I recommend. This means if you make a purchase from one of these links, we might make a small commission at no additional cost to you, which helps this blog to keep running! Thanks!
I'm a big fan of using all the beautiful graphics and illustrations that are offered out there on the web. There are plenty of reputable companies that give you free and paid graphics to use, so definitely take advantage of it!
There are these beautiful modern looking black and white papers in the freebies section of TheHungryJPEG.com. They make a perfect background for printable cards, so I used a few of the backgrounds to create a variety of typography style printable cards.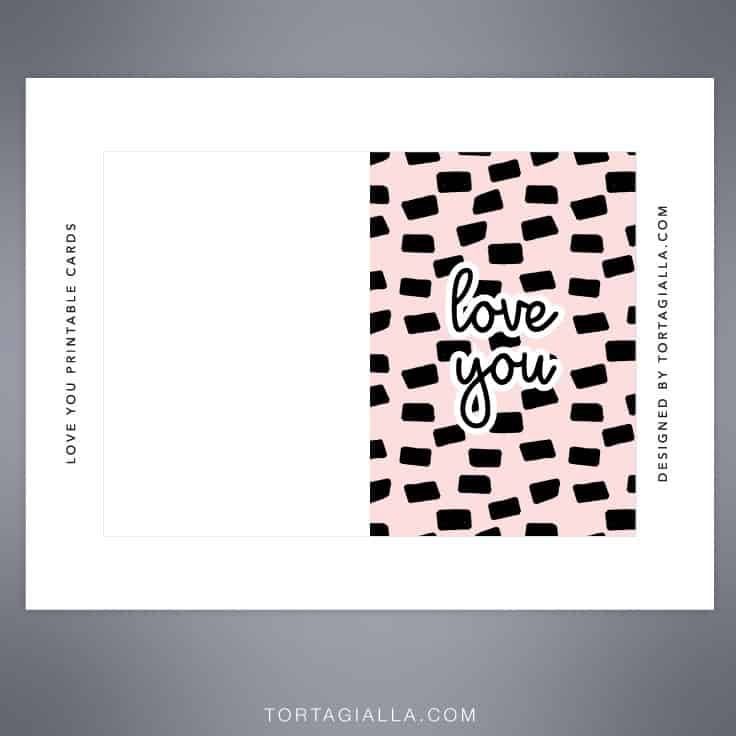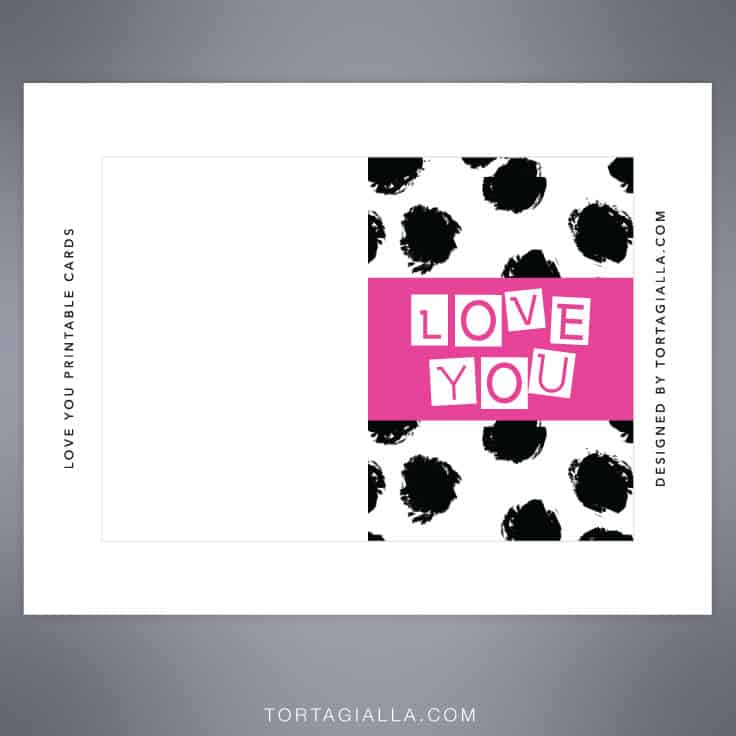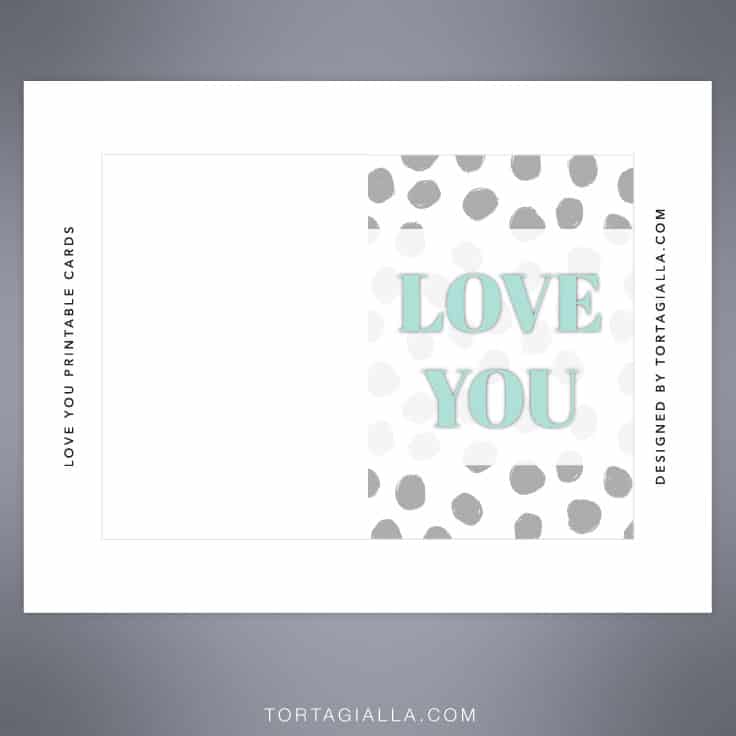 Sometimes you can use graphics pretty directly, but consider overlaying colors, creating layers and other combinations. It's truly a fun process to use something beautiful and make something else even more beautiful!
Love you Printable Cards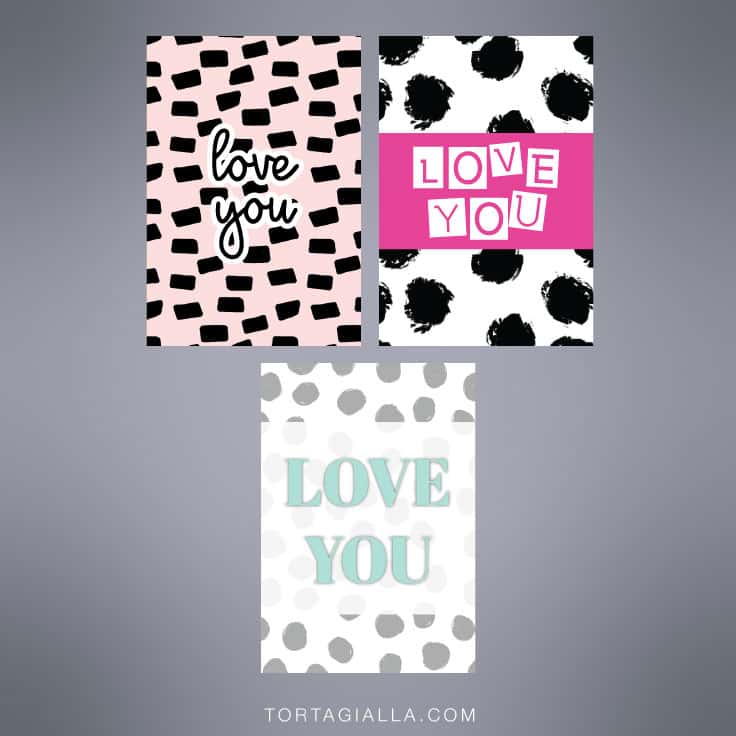 Download Love You Printable Cards PDF
Happy papercrafting! You can find me on Instagram as @tortagialla  and my Facebook art page is here.
Looking For More FREE Printables?
You might also like these free printable posts:
Also be sure to check out all the free downloads on this blog and never miss out new posts – sign-up for my email newsletter to get all the regular updates >>