Happy Thursday to everyone!  I am working on an artsy baby journal for a friend of mine and wanted to share a bit of my novice bookbinding learnings through the process.  At times I feel like a kindergartner, because I've managed to make everything a bit sticky from the glue magically invading and spreading all over my creative workspace!  Other notable learnings?
Choose sturdy material – board for the covers and heavier weight paper for the pages
Use a glue brush and wash it out before it hardens
Glue spread onto the heavier surface seems to work better, less bubbles
Precut, prepunch, pre-everything to size before moving to the glue phase…ooops
Don't try to punch through 12 heavy pages at the same time
Measure out more than enough string for sewing, so you don't have to add more mid-sewing
I also realized how much precision really matters for certain details of the finished project. For example, cut too close or too far and you get imperfect corners for the covers.  Maybe I shouldn't eyeball it!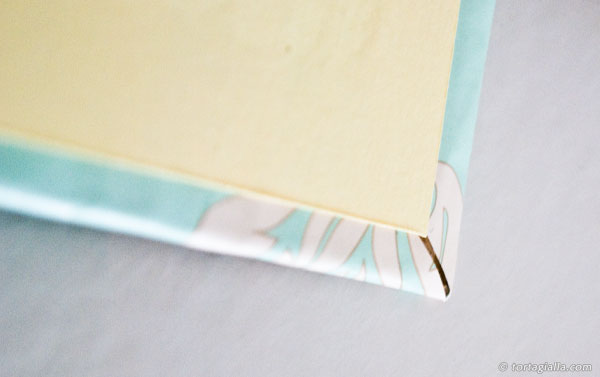 The photo above also shows my experiment of using regular cardboard for the cover material, which is cool for the thickness, but very porous and seemingly easy to puncture and damage. It also didn't help that my recycled shopping bag was totally wrinkled for this cover, but I liked the colors and pattern a lot.  I created a bunch of different covers to experiment with the materials I have lying around the house. The itty bitty one you see below in the center is leather wrapped around a board and threaded together.  That little prototype is really sparking ideas!
I'm not really that picky when it comes to creating art journals, but for a gift I want it to be as nice as possible.  I did my best and here is the final product and inner pages.  It's a bit loose because I stitched each page separately to keep it flat and easy to spread out and draw on.  Although I initially didn't want super girly colors, it ended up sort of strawberry shortcake themed and I think it's great for a baby girl!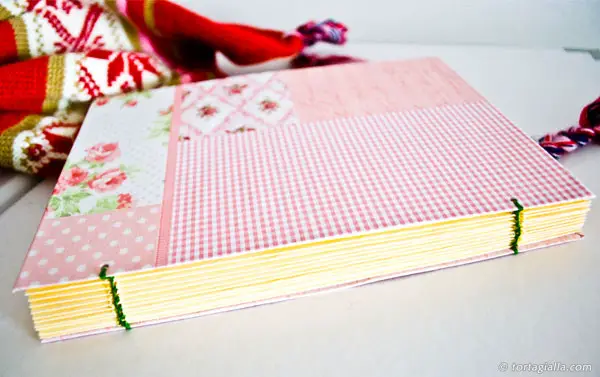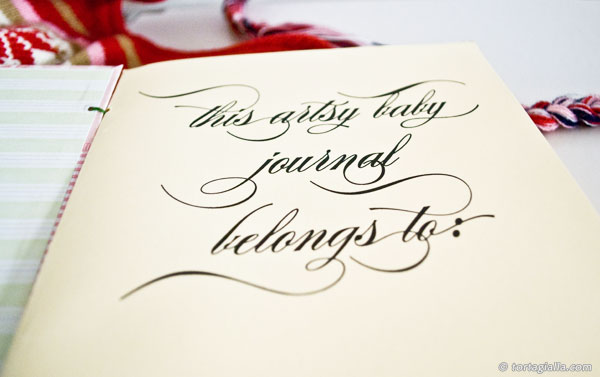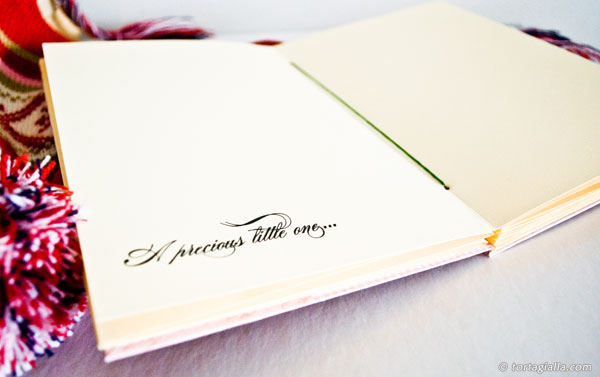 Off to finish off my experiments and make more journals…for what I'm not sure yet…