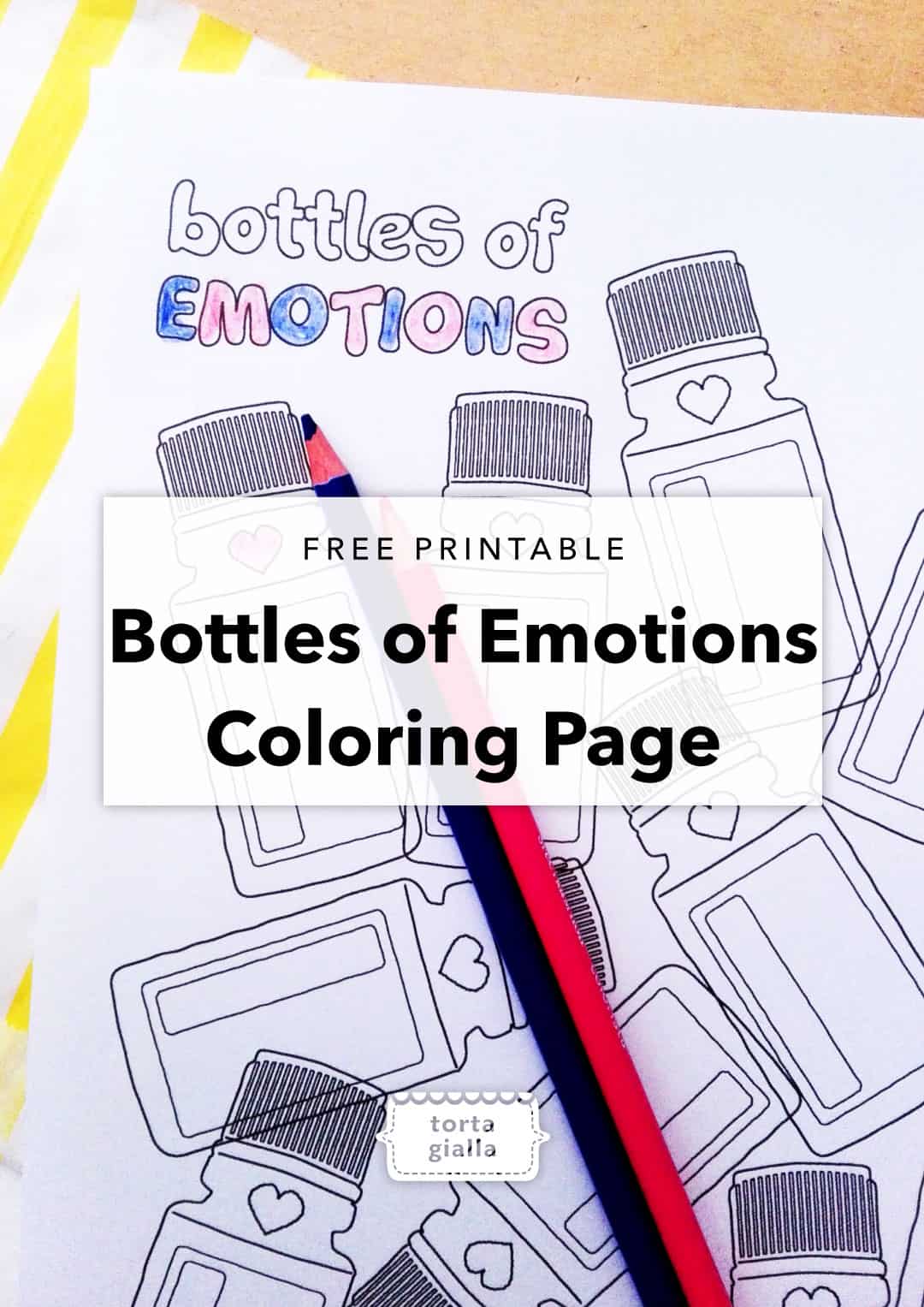 We all need time to decompress every now and again, but especially after stressful events. Sitting down for a bit of quiet time, just coloring patterned designs can be very relaxing for you.
In any given day, we all go through so many different emotions, both negative and positive. I was walking my dog the other day and thinking about how one could make sense of such a mix of emotions in a day, week or especially difficult time period in life. It can be very challenging to dig deep and explore how we are truly feeling and face those emotions at times.
Design ideas often come to me during everyday moments and while meandering the streets with my dog, the image of bottles came to me as a coloring page design. Why not color our emotions out and metaphorically put them into bottles? My kids actually have a book similar to this idea, about sorting our their emotions and putting them in their place.
I decided to create this coloring page with essential oil bottles, because I was thinking about how aromatherapy can help us deal with our emotions. You know how a scent can bring back a memory and sensation so vividly in your mind? That means that using certain scents, we can invoke good memories and good feelings as well.
For this coloring page idea, I thought it would be a relaxing and playful activity, to identify our emotions, color them out and label them in these bottles. Sorting them out on paper can help us understand how we are feeling and spend some quality time in self-reflection.
You can even host a coloring party, inviting friends over for some decompression time together.
Download EO Bottles of Emotion Coloring Page PDF
I regularly use essential oils and supplements to help support my well-being, as well as balance my emotions, improve focus and kickstart my motivation. From improving my immune system to alleviating sleeping and digestive issues, I'm all for natural solutions that make my life better. If you are ready for a change, learn more about how I use essential oils here.