It's that time of the year again, back to school! Check out this super cute free printable school bus patterned paper for all your papercrafting projects. You can use this for your journaling, planner decor, making cards and other paper crafts for the start of the school year.
As August rolls around, all of us parents are already getting ready for back to school season. I wanted to create something that would be universal and versatile, so enter the yellow school bus motif. I realize not everyone uses the school bus and they are not always yellow either… but it's a pretty universal symbol for back to school time, don't you think?
So using a cute school bus illustration I created, I made this repeat patterned paper on a texture blue sky background. This is a great paper printable to use for your back to school crafts, creative journaling and other papercrafting projects this season.
What will you create for this back to school season?
Download Free Printable School Bus Patterned Paper
The free patterned paper printables I post on this blog are FREE for your personal use. Just check out the download links and save directly to your computer, no strings attached! All the digital papers are designed as 12×12″ JPG papers at 300dpi. Of course, once you have it downloaded to your computer, you can use the digital paper file in  your digital scrapbooking projects, on social media, etc… or print it out as I usually do for creative journaling and papercrafting projects. It's really up to your imagination and that is why I love patterned papers – super versatile!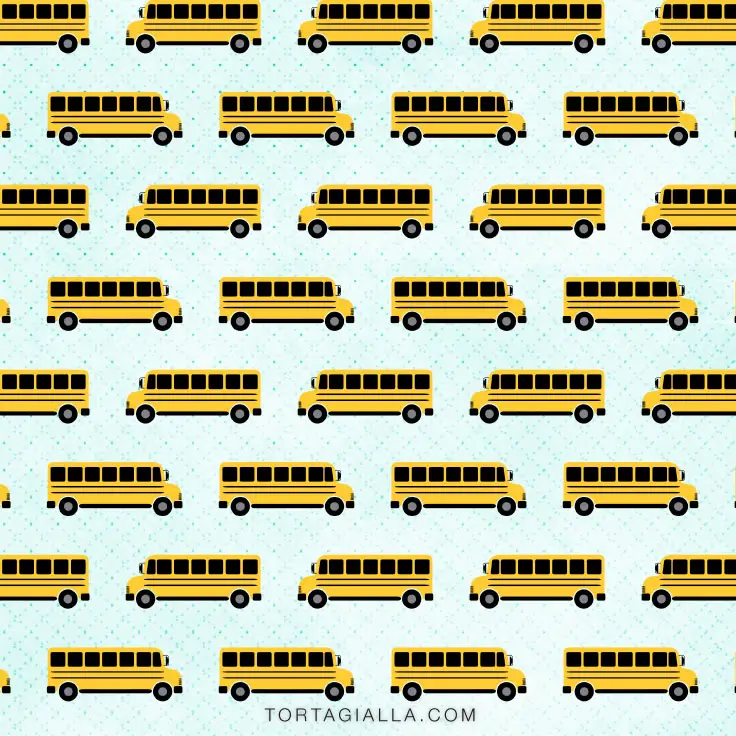 Download Free Printable School Bus Patterned Paper (ZIP)
Want More FREE Printables?
Also, if you liked this free printable school bus patterned paper design, be sure to sign up for my newsletter for another exclusive paper freebie pack! You'll then be kept updated on all the freebies I post and other designs I create all across the internet for download!
Finally, there are loads of other freebies posted on this blog, so here are more printable posts to check out: