I'm back with a few more digital drawings made in the clip art outline style for your DIY crafts. Download these freebies for your own projects!
So I've been exploring this aspect of making digital drawings and realized that I could create outlines of many of the designs, so they can be used as digital stamps. Clip art outlines are more useful for crafty DIY projects, so you can color them yourself and decorate as you please.
Check out the couple of designs below and just right-click on each image and download the PDF to print yourself for personal use. What will you make with these drawings?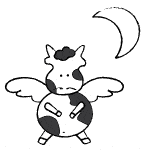 I'm really loving this idea of creating something digitally and being able to share it with all of you, here through the internet. Amazing, right?
Enjoy!
If you like my design printables be sure to sign up for my email newsletter for more freebies and the latest updates, right in your email inbox.