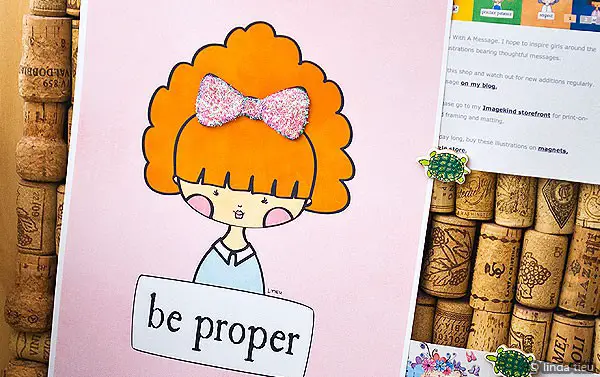 Many people think of the conservation and preservation of fine art prints, but I want to challenge you to involve yourself in the creative expression and USE those prints. Since offering my Girls With A Message as downloadable printables, a lot of project ideas have opened up for me. I think that involving yourself in the art, not just admiring… brings you into the process and message. I think it'll mean more, because you've put your unique touch into it.
I decided to decorate and embellish my art print, adding that glam that makes me smile with delight. I printed my artwork on photo paper, then printed just the bow of her hair onto cardstock and cut it out. BTW, see the color difference between photo paper and regular cardstock prints below?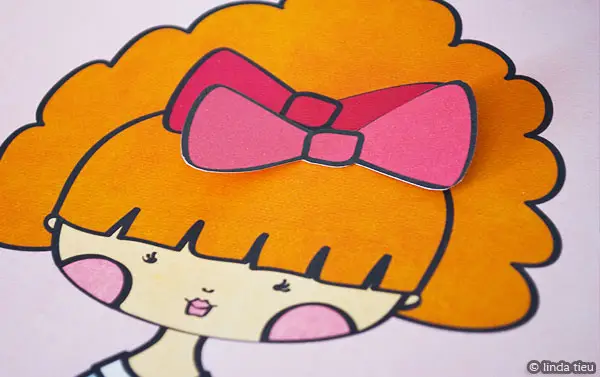 I took that cut-out bow and covered it with some pink tinsel glitter – super glam and girly! I love it! Funny how it fits onto the magazine page image that I was using as scrap paper under. She looks mysteriously glamorous…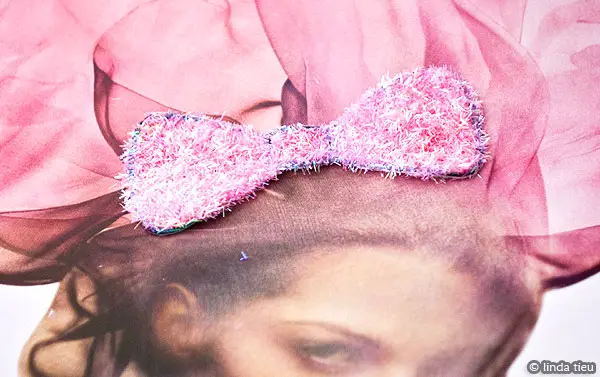 When my embellishment was completely dry, I put a bunch of foam tape on the back, so that I could attach it on top of my full print.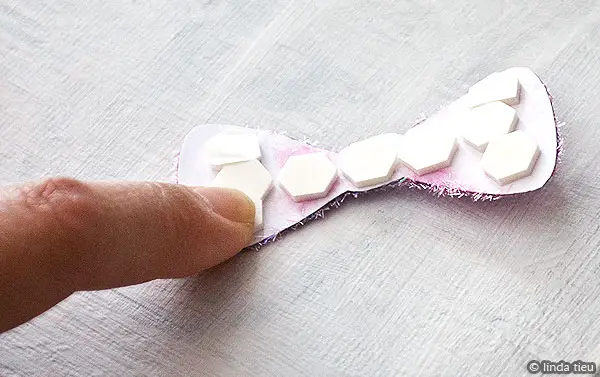 Working on a separate piece of cardstock means that I can experiment a bit, without directly working on my art print. It also adds an extra 3D pop effect and if you used temporary adhesive, you could probably switch out different decorations as well.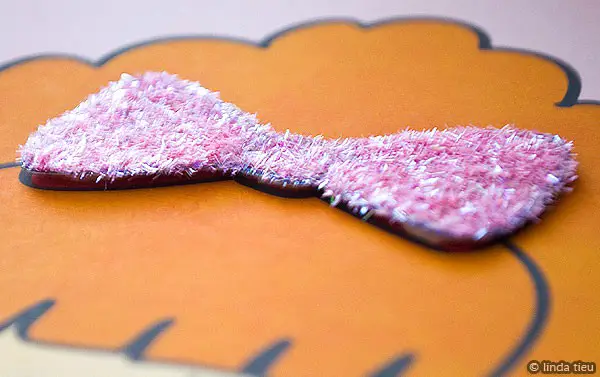 It's a simple decorative element, but adds so much to the life of the print. A personal touch that makes me look and smile.
How can you decorate and embellish up your 2D images? Add some glitter, pop-up elements, put real earrings on her ears… it's up to your imagination. Have any ideas to try out?