Happy Thursday to everyone and Happy April! Can't believe the year is going by so quickly – I suppose that means I'm having fun and really making use of my time. I always feel like I don't have enough hours in a day though. To do all that I want to do, I'm feel ansy all the time, wanting to get the ideas in my head out and completed. Well, one step at a time, right? As promised from yesterday, I finally gave my dip pen another try and practiced. I tried all the nibs and picked the most comfortable one to doodle with. I also managed to get ink all over the place and staining my hands…eek! Anyone know how to get india ink off your hands?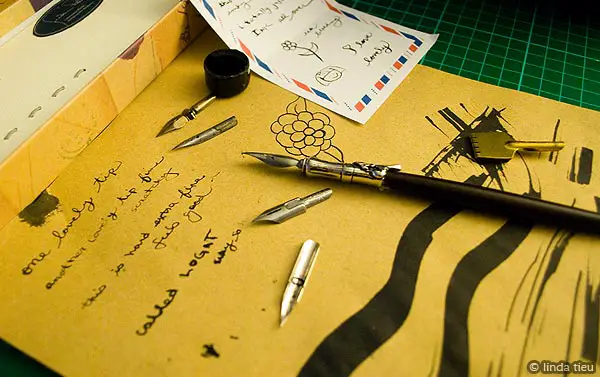 I'm also continuing with my watercoloring and illustration. The lady from last time is finished from a watercolor perspective, so I took her off my board to dry and will add details with pen and ink. I also started another lady with a house on her head…beginning watercolor stage here…
Now I'm going to take a break and wait for things to dry!