If you are new to the Midori Traveler's Notebook and don't know what it is… you may want to check out the Midori 101 video by TheResetGirl – it pretty much explains everything!
I should have watched the video myself before experimenting in making my own notebook which I blogged about – Make Your Own Midori (Fauxdori) Traveler's Notebook – previously.
After fiddling around with my DIY notebook for awhile, I realized that I kept thinking that the elastic bands had to be more than the height of the insert you slip in, but that's not entirely true. Technically the elastic can stretch out, but the key is to get the tension perfect, otherwise you start wrinkling up stuff.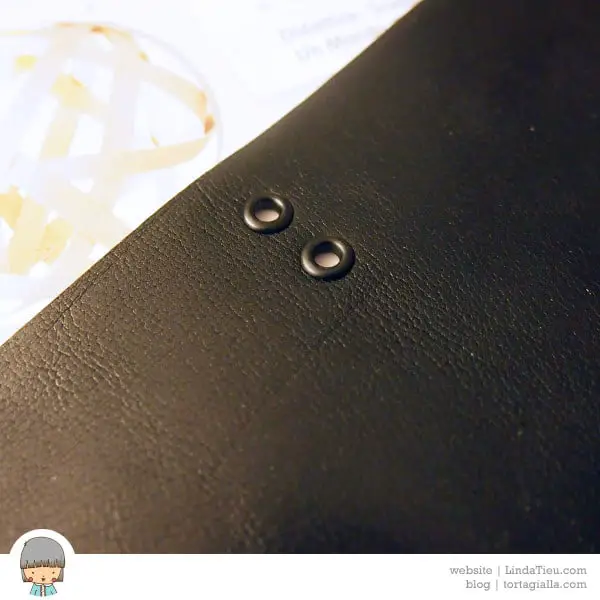 Anyway, I decided to make another fauxdori from my DIY learnings… and yes, this means I'm building up a collection already, but each one is slightly differently since I'm actively experimenting with the little details.
I decided to reinforce the holes punched with eyelets – duh! Since I'm a scrapbooker I have lots of tools anyway, so why not use them? I also used a decorative one for the center hole, pretty darn cute, huh?
The funny thing is that I'm such a homebody and SAHM nowadays that I'm not really traveling much as compared to my 20s (I toured Europe and backpacked all over!). However, I'm making this fauxdori to be my in-the-purse notebook, so I have a pretty journal for when I am out and about. Waiting for the doctor, appointments and those kind of situations.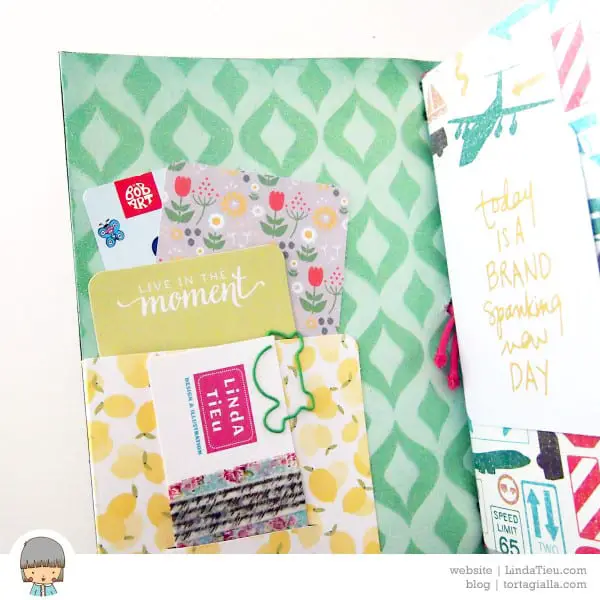 So the result is a roughly A5-sized fauxdori notebook cover with the regular midori sized inserts. I also added a paper pocket on the inside front cover and a back area for a quote to attach my pen holder elastic.
Slowly but surely, I'm customizing and getting the details down to create something I really like.
Yay for DIY, right? With just a little bit of effort you can really get crafty and create your own custom planners and notebooks, suited just for your use and taste. Are you getting crafty or into the whole planner world?