Check out these free easter bunny printables, great for crafting with your kids, memory keeping and papercrafting projects for the holiday.

Easter bunny printables are a great option to keep the kids busy during family get togethers. Even the adults might want to get in on the crafting this time, so be sure to check out all my Easter dust bunny printables below.
A few years back, I guest posted for a family blog and created a lot of printables. I realize not everyone would have taken advantage of those freebies, so reposting here on my blog now.
Just in time for the Easter holiday, here's a HUGE set of Easter bunny printables for the kids and their crafty moms and grandmas.
Download Free Easter Bunny Printables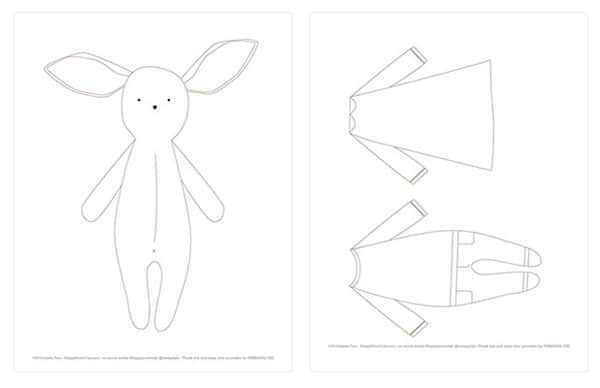 There's an Easter bunny coloring page and paper doll clothes – so fun to color and decorate up. You might want to print multiple copies as it gets addictive to create different patterned outfits for your little bunnies!
Dust Bunny Coloring A4 | Dust Bunny Coloring Clothes A4
Dust Bunny Coloring LETTER | Dust Bunny Coloring Clothes LETTER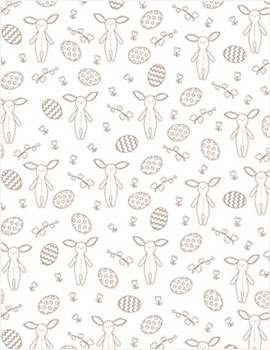 There's also the pattern of eggs and dust bunnies to color up for those who love the relaxing practice of coloring pages.
Dust Bunny Coloring Pattern A4
Dust Bunny Coloring Pattern LETTER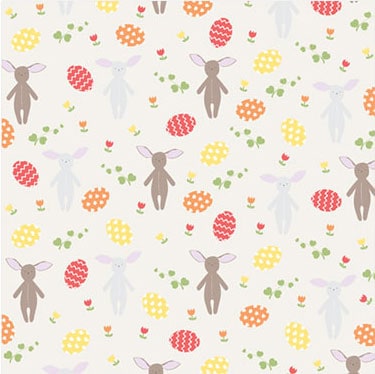 I've also included the same patterned design as a 12×12 full color page, so you can papercraft or scrapbook as well. I have always liked cutting strips of paper to weave baskets for Easter and this pattern is one of my favorite little designs to share.
Finally, I also created a quote art printable from The Velveteen Rabbit. It makes an adorable art print and would be lovely for a nursery room or general home decor. Imagine what a lovely gift it would be to print and frame for a special someone?
What are you going to create with these printables? I'm super excited to use the patterned paper in my art journals, for sure!
Enjoy this HUGE set of free printables and that you have a lovely Easter weekend with family and friends.
Looking For More FREE Printables?
You might also like these free printable posts:
Also be sure to check out all the free downloads on this blog and never miss out new posts – sign-up for my email newsletter to get all the regular updates >>