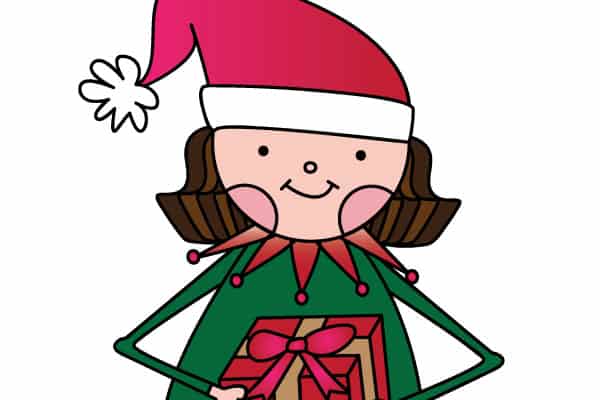 It's Christmas Eve and I've still got presents to wrap! Eeek! This is when printables really come in handy… just download, print and you've got ready to use goodies for your gift wrapping and holiday papercrafting needs. Here's my little girl elf illustration from the design vault that I would love to share with you.
You can download the hi-resolution JPG image here and use as you please. Make her into a folded greeting card, gift tags, as deco for your holiday journal, planner – whatever floats your boat. I hope this printable can help you out this holiday season. Enjoy!
If you like my designs and printables, sign-up for my weekly newsletter to get the latest updates.