Looking for a happy lemon scrapbook paper design? Check out this cute lemon pattern design, a totally free download for all your crafty paper projects.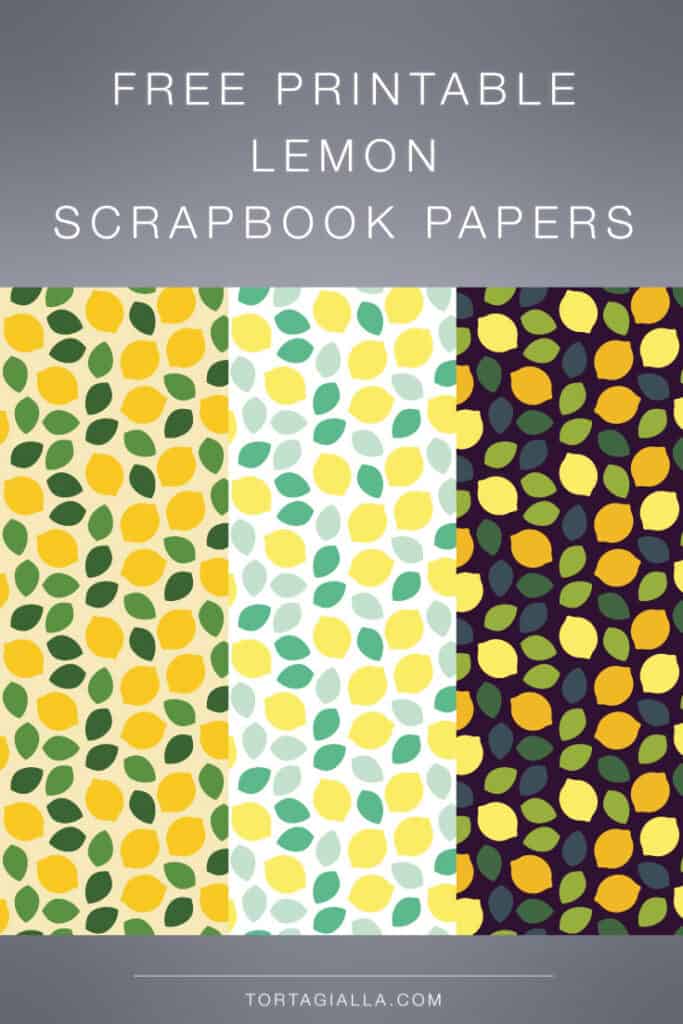 We've all heard that quote about life… lemons… and making lemonade, right? Even though it's totally cliche, it truly is great advice, right? I mean, you've just got to make the best of whatever you've got. There's no sense in being a grump, because it just doesn't help the situation. I love the sentiment and try to remind myself all the time…
And so as I was pondering this topic one day, I decided to create a lemon leaf repeat pattern. Super simple and straightforward, but truly packed with so much meaning. The lemon is a motif that has so much packed into it… I love it! Plus, I love yellow. Hah!
So I created this lemon patterned paper design in a couple of variations and sharing here with you for free download.
Download Freebie Lemon Scrapbook Papers
Download Lemon Scrapbook Papers ZIP
Happy papercrafting! You can find me on Instagram as @tortagialla  and my Facebook art page is here.
Looking For More FREE Printables?
You might also like these printable downloads:
Also be sure to check out all the free downloads on this blog and never miss out new posts – sign-up for my email newsletter to get all the regular updates >>