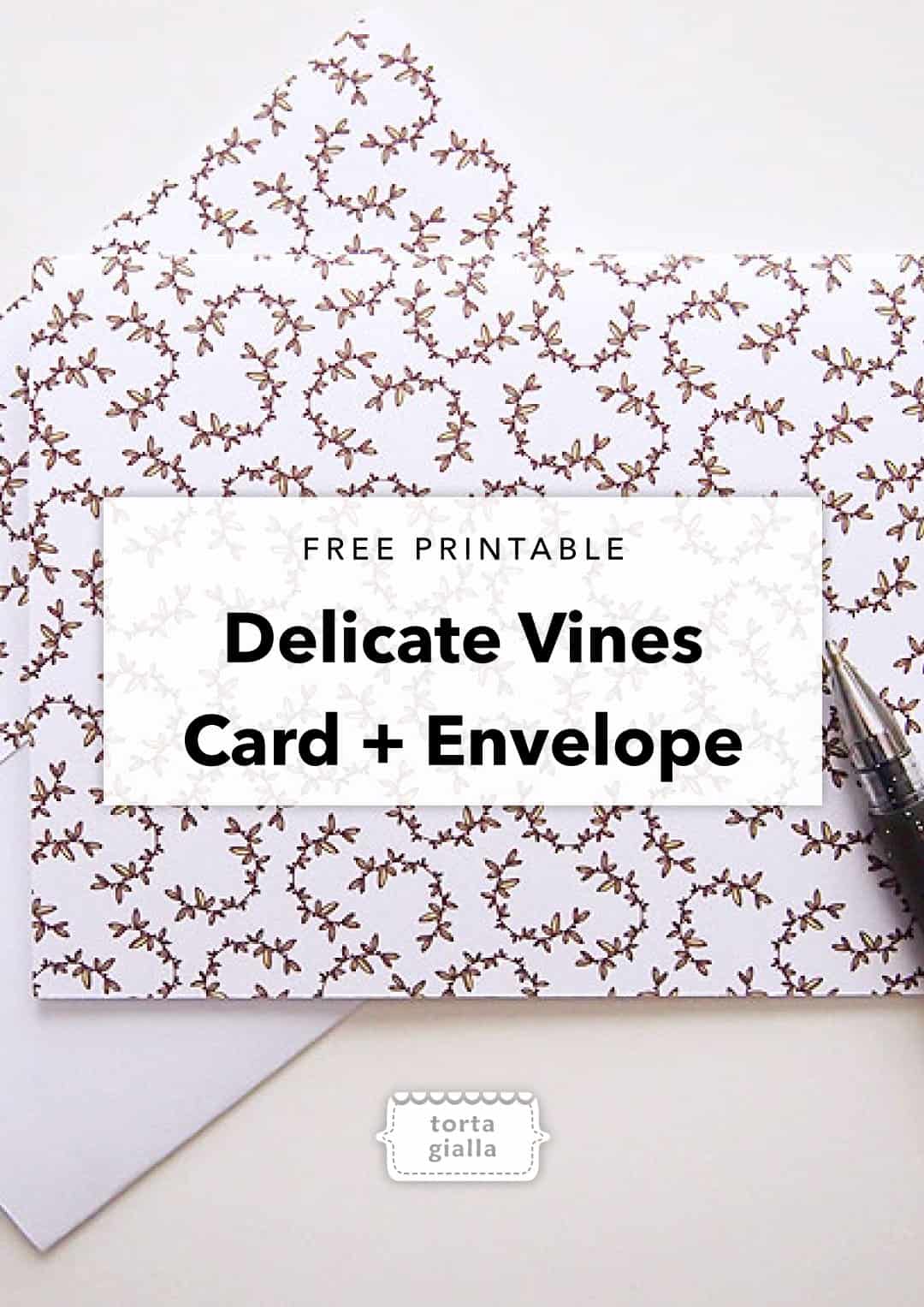 I'm definitely a sucker for pretty paper and this delicate pattern of vines is what I consider a subtle style of cute. More sophisticated and victorian in my mind! It makes for great stationery to use for all occasions, so I hope this will get you snail mailing!
Just download your preferred paper size below and enjoy!
Pattern Leaves Card A4 | Pattern Leaves Envelopes A4
Pattern Leaves Card LETTER | Pattern Leaves Envelopes LETTER
If you like my design printables be sure to sign up for my email newsletter for more freebies and the latest updates!