Download this free printable dinosaur coloring page for your kids, because they'll love to color up these cute dino characters!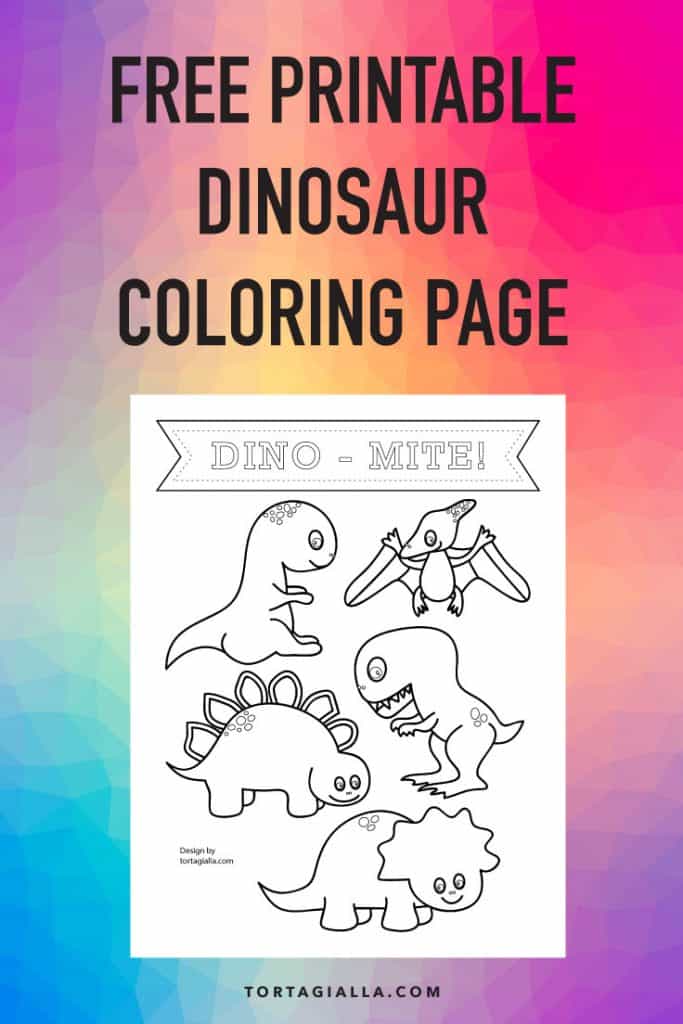 Summertime means the kids are home more often and they always need more activities and entertainment options. Coloring pages is one of those easy peasy ways to get them to sit still for just a little bit!
The great thing about printables is that you can find any theme that your kids prefer. I've created a page of cute dino characters that works for both boys and girls. They make a lovely coloring page for the little ones who love cute character dinosaurs.
Coloring Page Activity Ideas
Of course, I know that coloring pages might seem like a mundane activity. Technically, the kids can just draw on white paper, if nothing else. But you can mix things up and give them a few prompts or challenges that will make the coloring time activity more fun.
Consider making it a challenge if you have more than one child. Who can color up the page faster without scribbling? Who will win the contest of best colored page?
How about musical chairs coloring page style – so that every time the music changes they have to switch colors that they are using! There really are a lot of ways to make coloring time fun, yet still relaxing and less chaotic for you the parent!
Download Free Printable Dinosaur Coloring Page Here
Enjoy this free printable! You can find me on Instagram as @tortagialla  and my Facebook art page is here.
Looking For More FREE Printables?
You might also like these printable posts:
Also be sure to check out all the free downloads on this blog and never miss out new posts – sign-up for my email newsletter to get all the regular updates >>