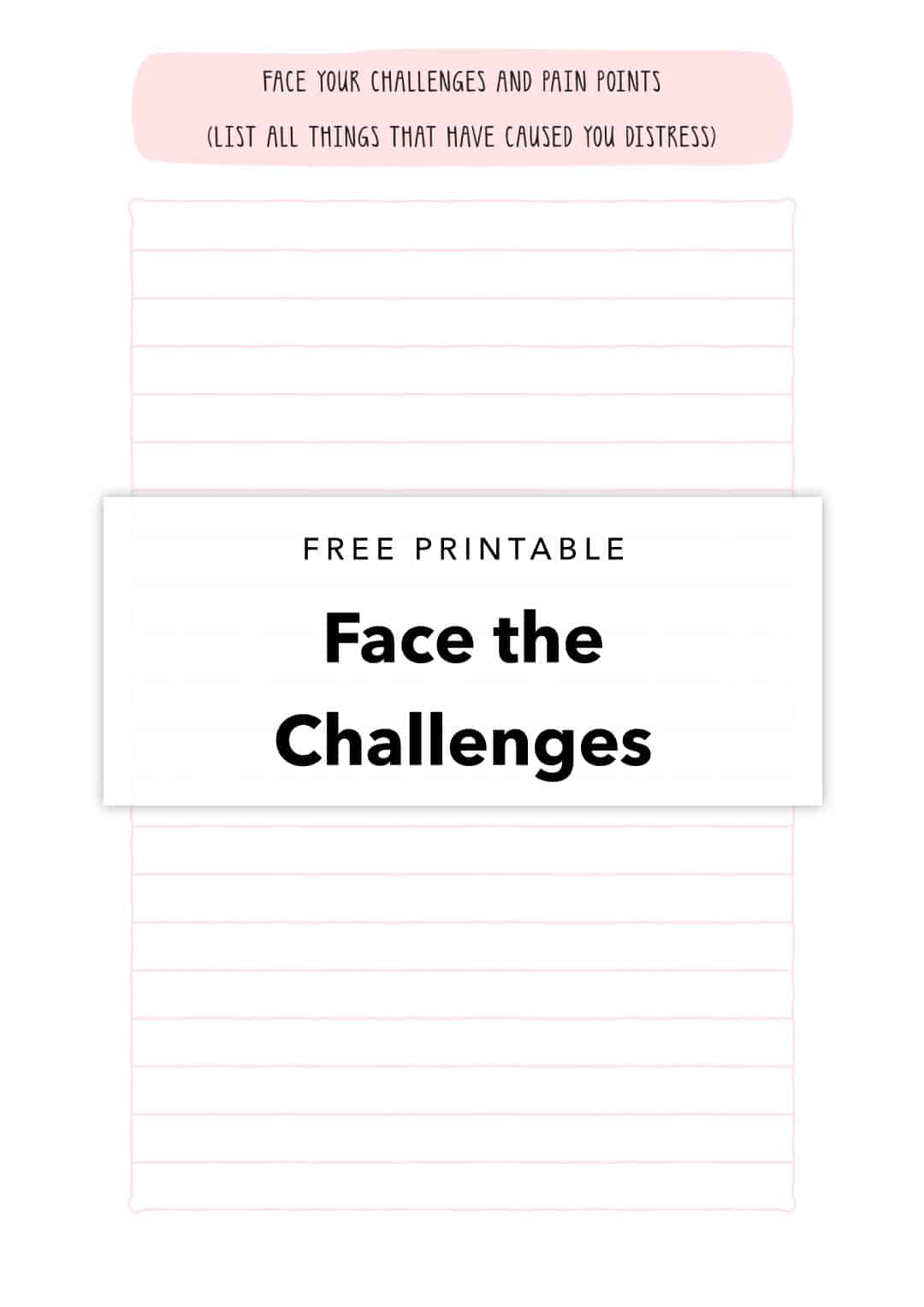 Leading up to the new year, each week I'm working on an element of my planning to actively work towards positive self-development and change.
This week it's all about the challenges.
I've noticed that often I try to ignore the pain points and crazymaking issues in my life. I feel particularly sheepish when I start to complain about things, but never actually do anything to make a change.
Think about how annoying it is when you hear others complain, yet they make no effort to solve the problem at hand.
And of course, when I catch myself doing it, I seriously just want to crawl into a hole and hibernate… ugh!
Sometimes it's a small issue that I try brush off, but other times it's a big thing that overwhelms me, so I would rather not think about it. That's when I turn to any kind of busy work, just to take my mind off my worries. Avoidance!
I know logically that if I want things to get better, I have to face the challenges and make plans to take action.
I know I must create the change I want!
And if you think maybe there's just a lot of little stuff that should be brushed off easily, consider how much of your emotional energy you are using up on fears, doubts, pain points and frustrations.
You wouldn't be venting, complaining or worrying about something, if it didn't mean something to you. It's obviously occupying your mind space and it's to your benefit to clear it all out.
So if there are fears and challenges haunting you, then it means that they are important issues you need to address. Face your challenges! 
The first thing is to get all the things written down on paper. Get it out in black and white, so you can really assess the situation.
What bothers you all the time?
What areas in your life need improvement?
Are there weak points in your business or personal life?
What has been causing you stress and anxiety in the past year?
What are the crazymaking elements that you complain about all the time?
Even the hesitations, doubts and fears that cause you worry… write it all down.
Whether you have specific major meltdown episodes to journal about or just everyday things that have built up over time, it's good to get it all out. 
You might have to print out a few pages to give yourself plenty of room to release. Make a quick list and then expand on the items in more detail or go stream of consciousness. Whatever comes naturally.
I find this process to be really helpful for your mind. A way to release what has happened in the past year and identify the pain points that we can address in the coming weeks.
The challenges we face in life are a great jumping off point when it comes to establishing goals for the future.
Download the worksheet in your preferred paper size below and journal away.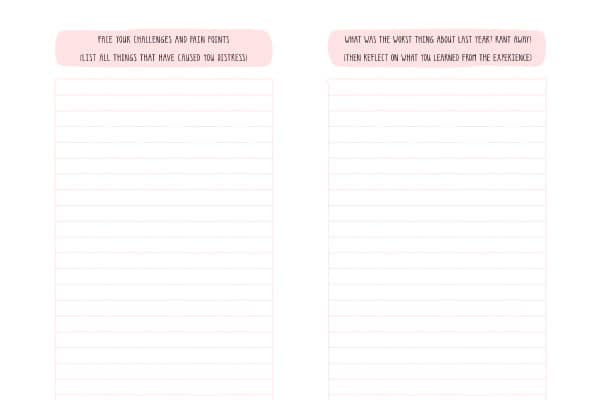 Download TG Planning2 Challenges A4
Download TG Planning2 Challenges LETTER
If you like this printable be sure to check out the previous printable about celebration here >>