Download these two FREE printable floral scrapbook paper designs for your next digital or hybrid papercrafting project. What will you create?
There's nothing like an intricate floral pattern for your next paper crafting project. This repeat patterned paper design comes in both a green colorway and an earthy color palette. Download these 12×12 high-resolution JPG files to use in your digital scrapbooking or other hybrid projects by printing these paper designs at home.
Download Free Printable Floral Scrapbook Paper
Whether you love to scrapbook digitally or traditionally – or use printable papers in your journals, planners or card making – these freebies will surely be a great addition to your collection. The fabulous thing about digital printables is that they don't take up space in the craft room – just save to your hard drive and you can use them again and again.
I'm a huge fan of creating patterned paper printables, because I think they are the most versatile for all kinds of fun paper projects. What will you create today?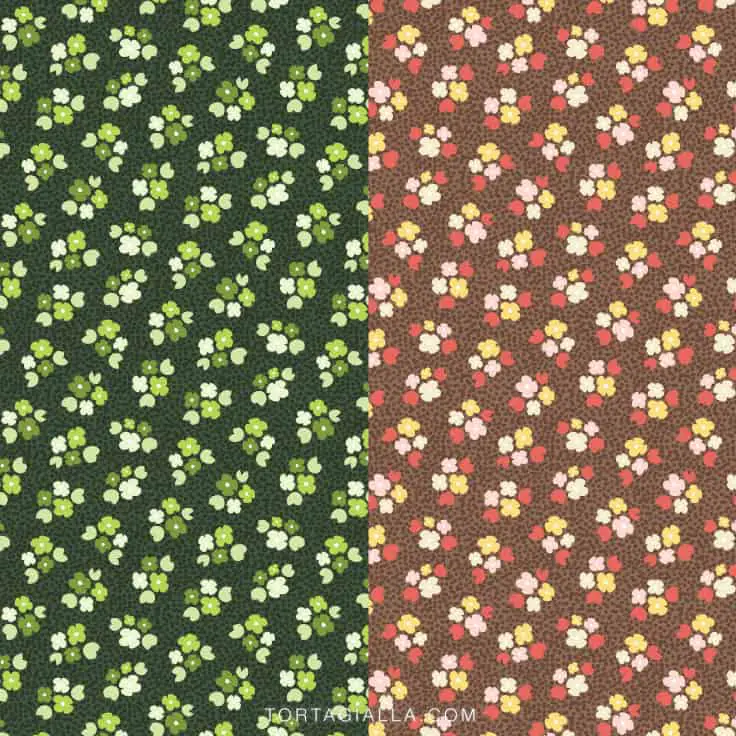 Download FREE Printable Floral Scrapbook Papers ZIP
Want Even More FREE Printables?
Check the archives of this blog for more freebie downloads. If you liked this paper printable you might also like these other paper printables: