Stripes are classic for any kind of patterned paper, but painterly stripes are even better. Download this free printable green paper design for your all your paper crafting projects.
Whether you are working on a St. Patricks Day project or just love the color green, this free printable digital paper is a great foundational design to have on hand. With a medley of painterly stripes, this digital paper design is printer-friendly at home for your latest  papercrafting project.
When it comes to designs, the basics are always the most versatile, don't you think? I definitely love my fair share of illustrated designs and super detailed motifs. However, dots, grids and stripes are classic and easy to pair with other supplies you might already have. 
I also like to decorate my journals and planners with printable patterned paper as well. This  minimal striped pattern can be used in all kinds of projects from cardmaking to scrapbooking to home decor.
For the best print quality, be sure to print with the best quality setting your printer allows. You can also use thicker cardstock paper or even matte photo paper for better color quality. 
Free Printable Green Paper – Painted Stripes
If you like printable papers, consider supporting me on Patreon and get the green stripes floral version below along with hundreds of other printable downloads.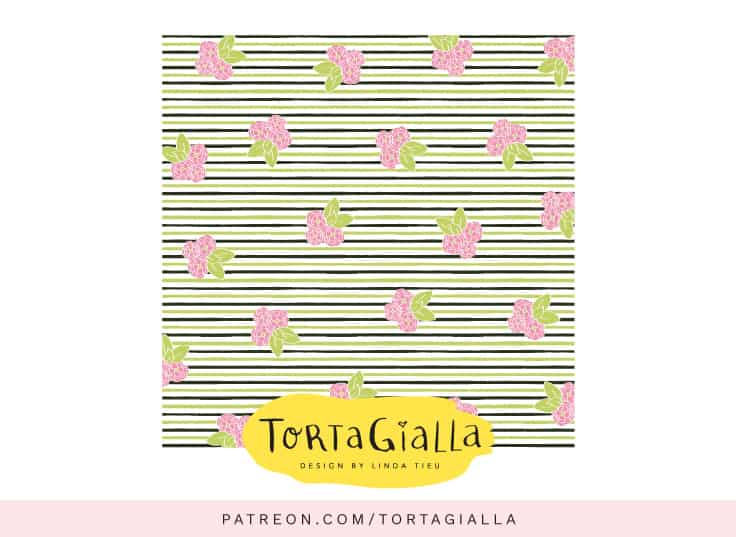 My Patreon has an exclusive feed of printable downloads. With over 200+ posts already, as soon as you pledge you'll get access to download anything you want there. 
Want More FREE Printables?
If you like this free printable green paper you might also like these other printable posts:
Check out all the freebies on this blog and follow me on Instagram as @tortagialla
Don't miss new freebie posts – sign-up for my email newsletter to get all the updates >>