Looking for some striped pastel patterned paper designs? Download these free printable pastel stripe digital papers for collaging, journaling and other fun papercrafting projects.
Lately I've been feeling attracted to the pastel color palette and wanted some classic paper patterns to use in my journaling. I'm a huge fan of printing my own patterned papers to collage into my creative journal and use as a background for scrapbooking projects.
So I decided to design a set of pastel stripe digital papers with a slight texture on them. You can easily download and print these at home for all your crafty projects!
Download Free Printable Pastel Stripe Digital Papers
My designs are completely free to download for your personal use. Just click the link below to download the entire ZIP file of high-resolution 12×12 inch digital patterned papers. Once you have the files, you can use them over and over again just by printing at home. Remember to fit to your paper size or crop however you please for your particular project. Enjoy!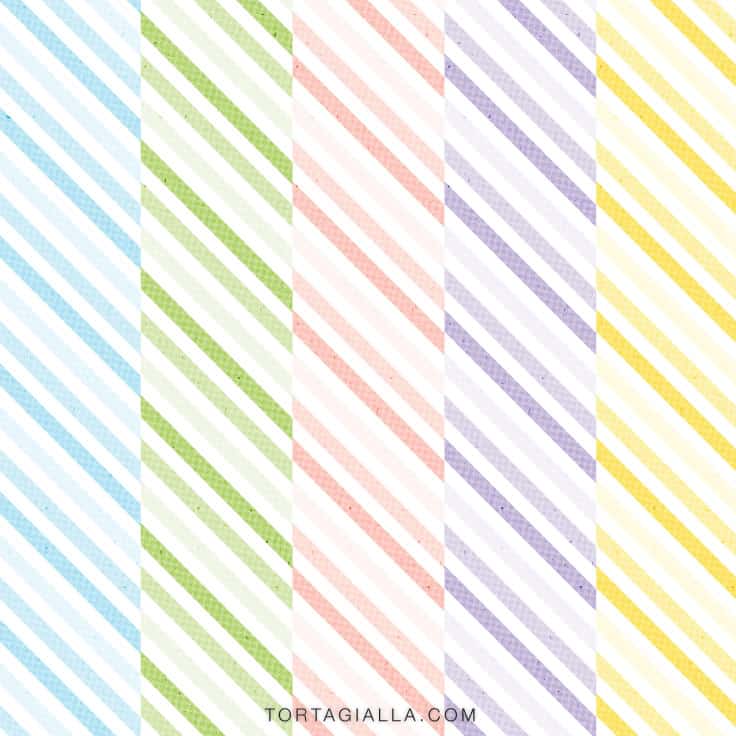 Download Pastel Stripe Digital Papers ZIP
Want More FREE Scrapbook Paper Printables?
Finally, if you liked these free printable pastels tripe digital papers, be sure to check the archives of this blog for more freebies available:
Don't miss out on new posts! Sign-up for my email newsletter to get updates >>