Will you see someone soon and want to drop them a line the old fashioned way? How about using this see you later alligator card and sending real mail!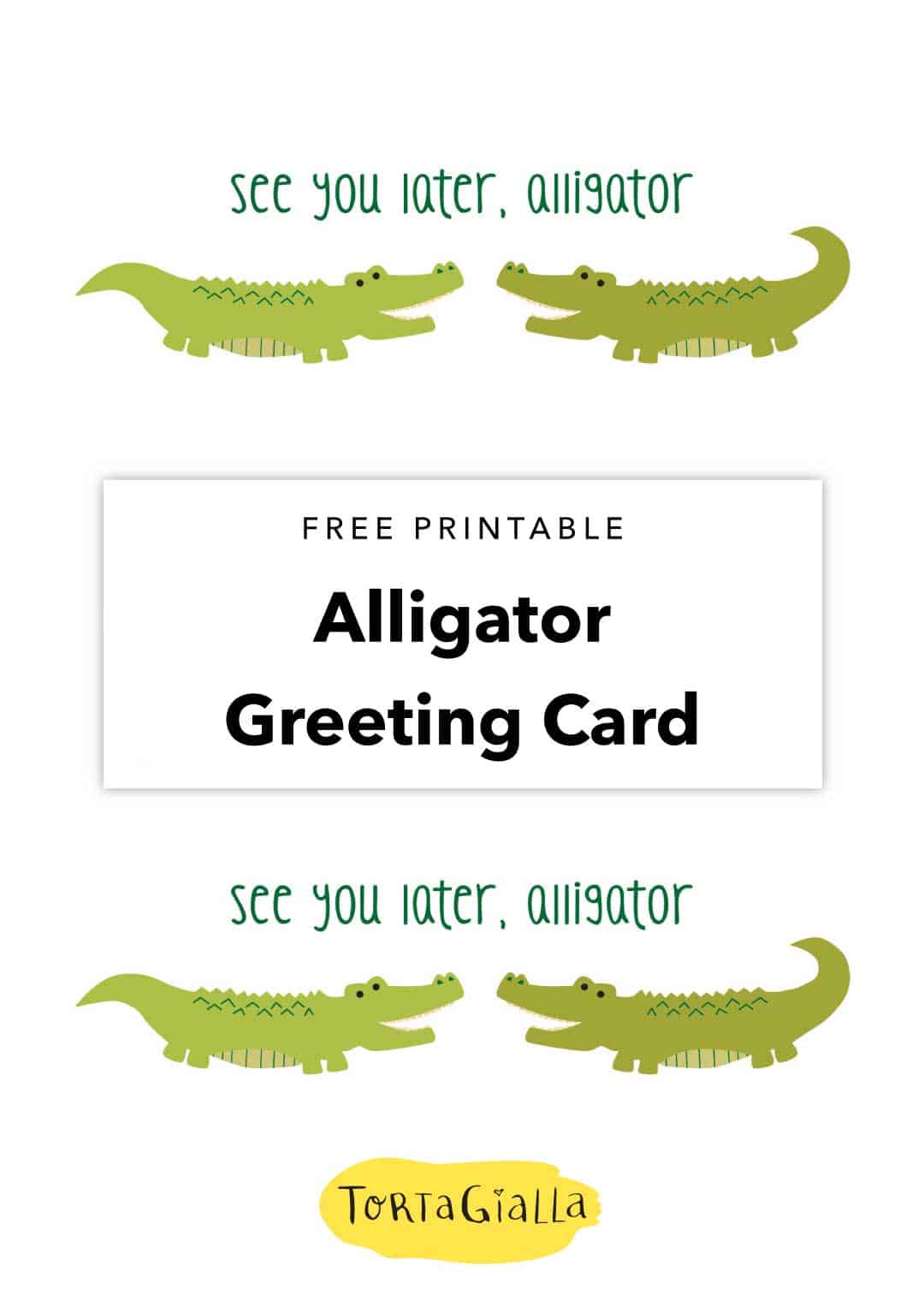 I always remember this funny little saying from childhood days – see you later, alligator! After a while, crocodile! – do you remember?
I thought it would be cool to draw alligators (or is it crocodiles? I'm not good with anatomy of animals!) And that's how this greeting card design came to be.
When you need to drop someone a line in real snail mail and you will see them soon, use this printable card to add some humor and flair to your style.
This printable card makes a great greeting card to send to someone before you arrive for your visit, to bring up some nostalgia of childhood days. A great way to strike up old fashioned written correspondence.
Enjoy this see you later alligator card design, just download the printable in your preferred paper size below.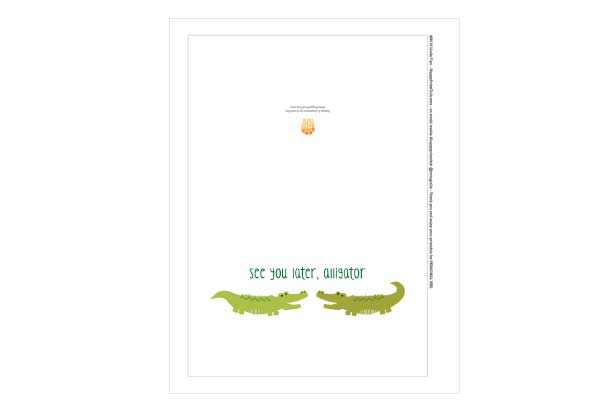 Download Alligator Card A4 PDF
Download Alligator Card LETTER PDF
Like my printable designs? You can also support me on Patreon for exclusive releases here >>
And don't miss out on my creative updates – get my email newsletter here >>