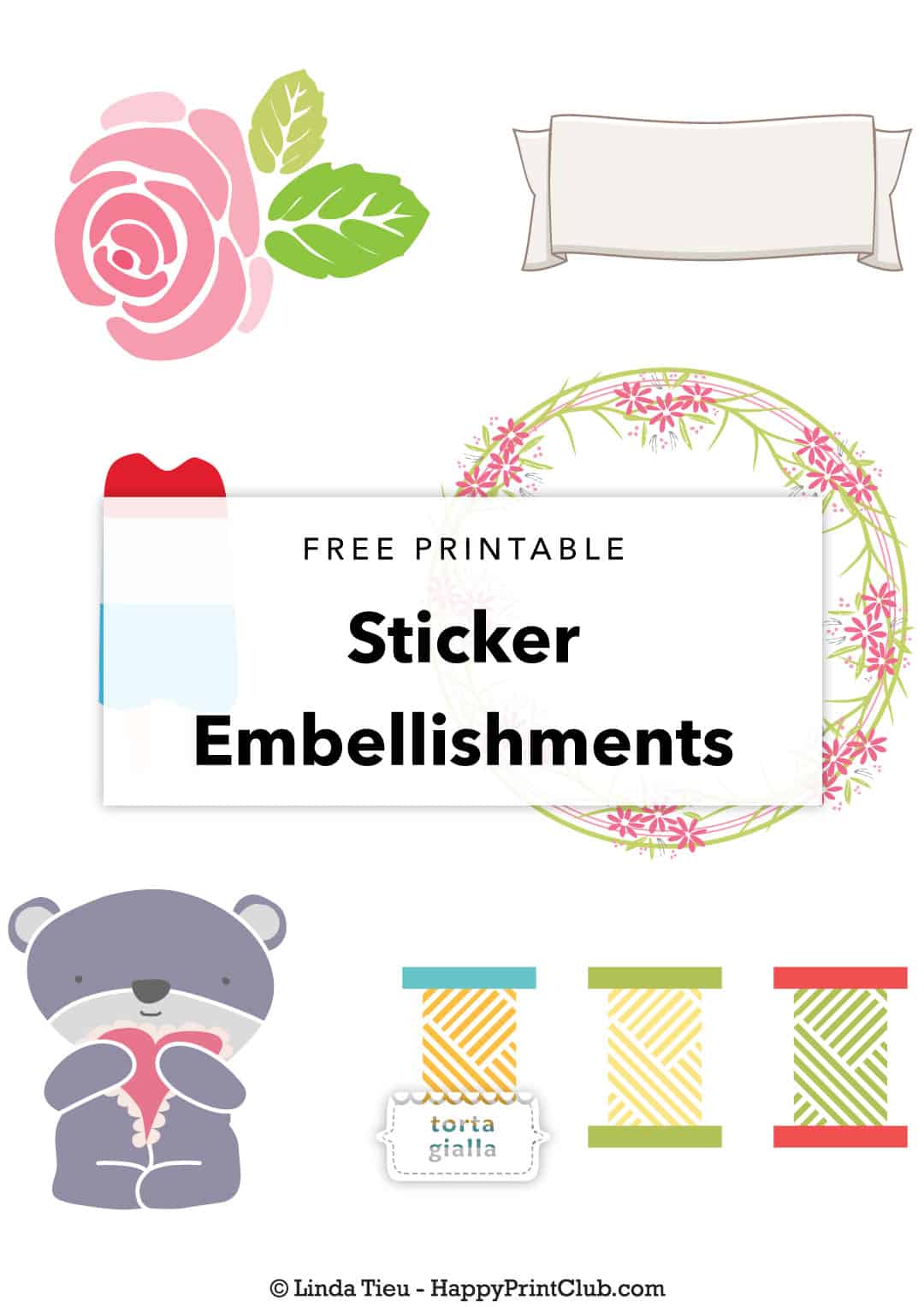 Looking for some free printable sticker designs?
When I was running Happy Print Club as a membership site, I sponsored Sketch Saturday multiple times and now that the challenge is over, I thought it would be nice to share the sample designs with you as free printables. I have previously shared a sheet of sticker designs here as well.
These are are designs as embellishments that would make cute stickers for decorating your paper projects. You can print the whole sheet out and use in scrapbooking, cardmaking, art journaling and decoration of your planners. It's fun to print on sticker paper, but you can also just print on regular paper and glue onto projects.
I hope you will have fun creating and experimenting with my printable designs. Download the free printable below.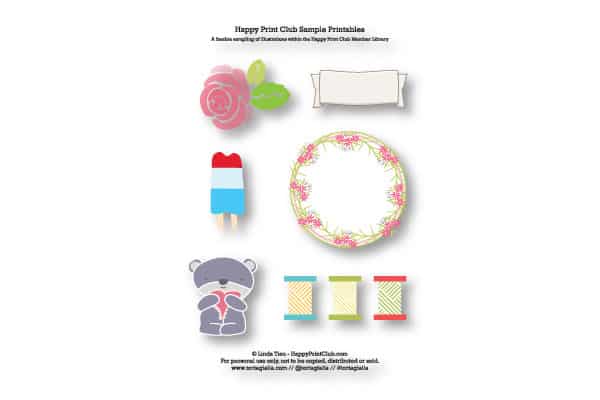 Download Happy Print Club Sample Printables2 LETTER
If you like my design printables be sure to sign up for my email newsletter for more freebies and the latest updates!