Download these free printable stickers for planners to use as embellishments and decorations on your weekly spreads and journals!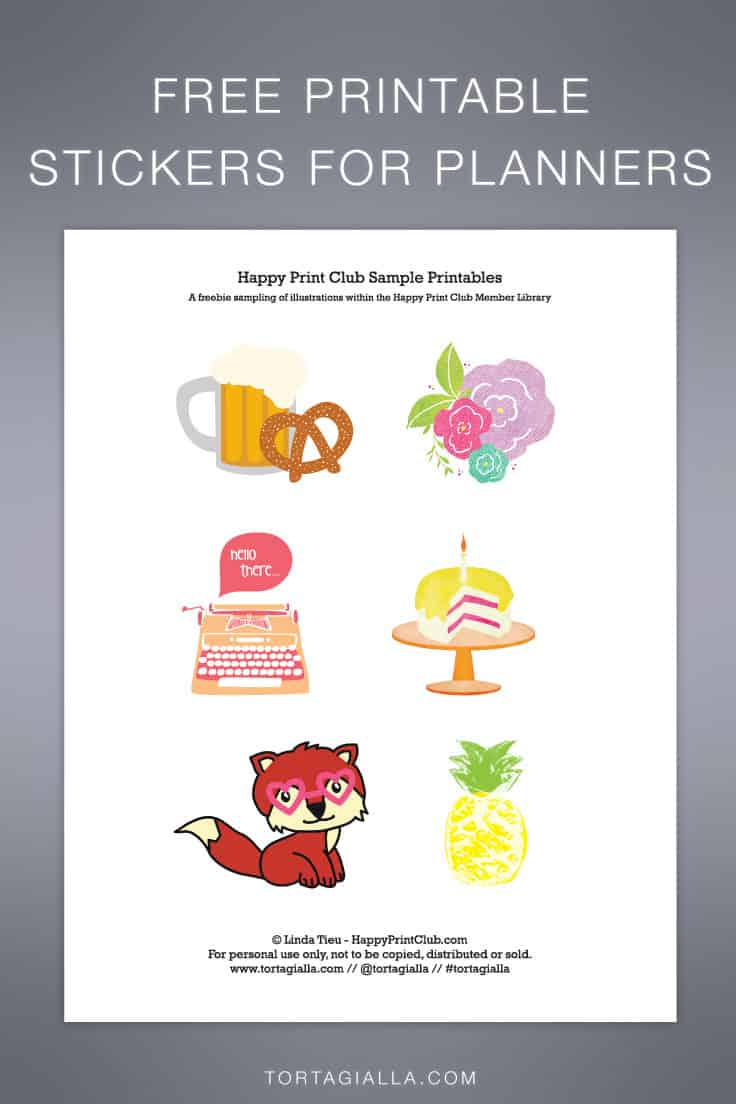 Looking for some free printable stickers for planners? These designs are super kawaii cute and make a great embellishment for any planner page or spread.
Previously, I sponsored a Sketch Saturday challenge and provided this printable sheet to the design team. They created lovely projects with the designs and now that the challenge is over, I can share with all of you. Take this free printable sheet and incorporate them into your next papercrafting project.
I'm definitely very proud of these cute illustrations I created and I think they would be perfect for decorating all kinds of paper projects. You can use them on the front of a handmade card or to decorate your monthly planner pages. They work for a variety of occasions and style, but always cute and kawaii!
My tip when printing designs is to use the brightest white paper you have and to print at the highest best-quality setting your printer will allow. That will give you the best quality image possible with your home printer. I often use the super affordable Amazon Basics Full Sheet Address Labels – which really is good quality for normal use. With printables and everyday stationery supplies, you can still have pretty embellishments on a budget.
If you love stationery, planners, memory keeping and journaling… you'll definitely find a use for these beautiful illustrations. I hope you have fun playing with these free printable sticker designs.
Download the Free Printable Stickers for Planners here: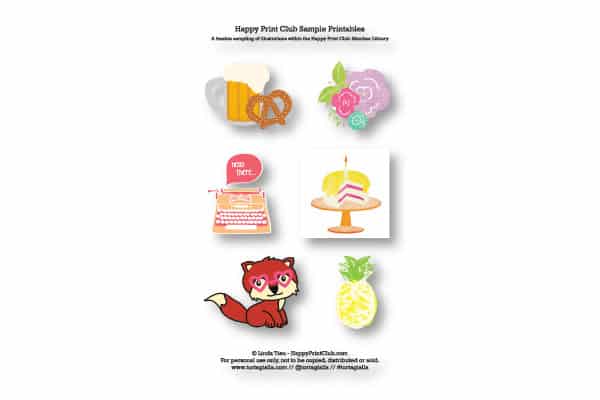 Free Printable Stickers for Planners – Happy Print Club Sample Printables PDF
Want More FREE Printables?
Be sure to check out the archives of this blog for all the free printables available. If you liked this digital printable you might also enjoy these posts: