Looking for free printable vintage valentine cards that aren't creepy or cringey for modern day times? Download these updated designs!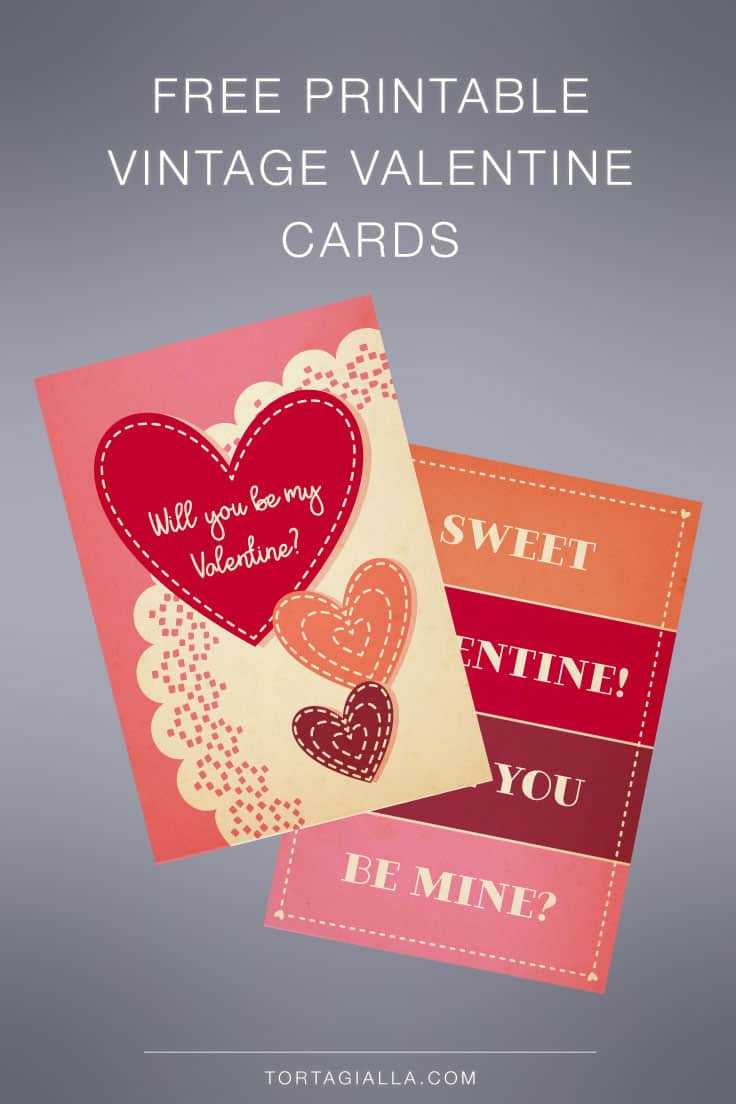 Recently I came across this article of Sexist Vintage Valentine's on Buzzfeed and it reminded me how the look of vintage valentine's are cute – but they are often cringey and embarassing! I suppose they reflect the times, but the sentiments are usually not appropriate and certainly not what I want to say to my friends and loved ones.
So I thought it would be fun to riff off the vintage vibe and just design my own valentine cards. These new designs are definitely modern vintage, but they still have that old world paper feel. Now with a much more straightforward sentiment, I think these printable valentines would be great for your significant others as well as friends.
Just send them a note of love and care… especially during difficult times, because it's nice to hear from friends and know they care. Download and print these at home, however many copies you need to send out. There are two different designs that can be printed trimmed and folded into traditional cards.
Download Free Printable Vintage Valentine Cards
For personal use, feel free to download the PDF that contains both card designs for printing. Just click the link below and save to your computer.
Download Vintage Valentine Cards PDF
Who would you like to send these vintage valentines to this year? I hope you enjoy using these are greeting cards, but you can also trim and tip them into your art journaling and decorate your planner. Have fun with it and enjoy these free printables.
Want More FREE Printables?
If you liked this freebie you might also like these other free printables: