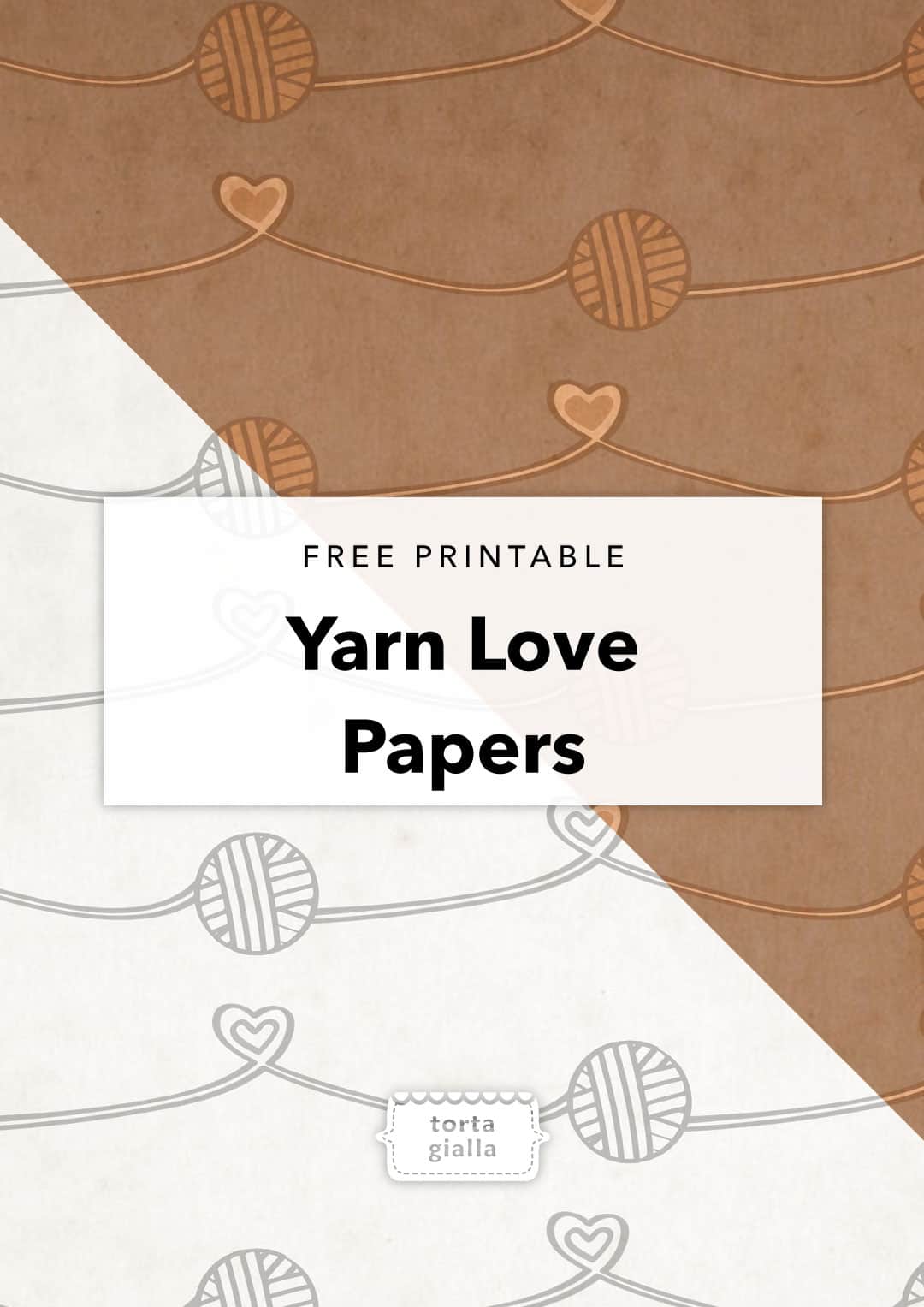 Looking for some free printable yarn papers?
Are you a knitter, crocheter or yarn lover? If yes, these printable yarn love papers are bound to be a favorite for you and your crafty friends!
Yesterday, I was honored to be interviewed on my friend, Tanja's blog – Interview with Tortagialla – and I thought it would be nice to celebrate by sharing some of my printable papers with you. Tanja is an expert crochet designer and her patterns are beautiful and intricate-looking. I love the names she comes up with for her fingerless mitts and shawl patterns, not to mention toys and hats. I thought my yarn love papers would be a great match for crocheters, so if you are visiting from her blog, welcome!
You can download the printable yarn love papers to your computer to keep and use them for all your crafty, DIY pursuits. Perhaps including strips to wrap your handmade gifts? What about making cards or tags for yarn-related gifts? Or you can simply make a minibook, traveler's notebook insert or decorate your planners and paper goodies with this design. Printables are always versatile and easy to incorporate in whatever craft you love. Everything can use a cute little paper card or decoration, I think! The download includes both the white and brown yarn love paper design in high-resolution, 12″x12″ size that you can also use for scrapbooking.
Download Yarn Love Papers ZIP file here
If you like printables be sure to sign up for my weekly newsletter for new designs, links to freebies and the latest news!