Looking for a free stationery printable? Check out this sewing themed card and stationery set to download and print for free.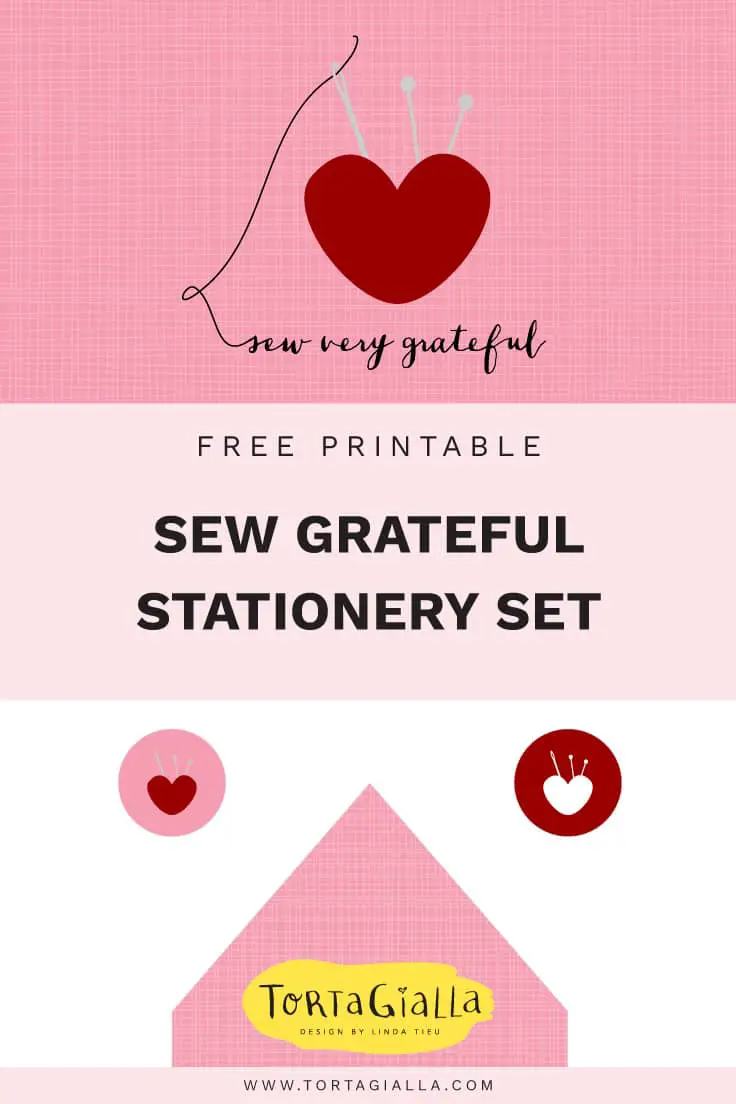 This pun-filled sew grateful stationery set is a printable card and envelope liner, a perfect companion with hand-sewn gifts for all your crafty friends! As we approach the Thanksgiving holiday, I've been thinking about gratitude. No matter what time of year it is, I think a bit of gratitude practice is always a good thing.
So I decided to create this stationery set that is centered around the sewing pun "sew grateful." It was a design motif that just popped in my mind, so I had to create it and share with all of you.
You can use this printable card and matching envelope liner and stickers to accompany all your handmade gifts. Even if you don't sew your own gift items, it's a cute and funny pun-filled card to share with friends. There's never a bad time to say thank you or express your gratitude, so use these printables often. Who do you need to express your gratitude and thanks to? Print away!
Download Sew Grateful CardSet PDF
I hope you enjoy this free stationery printable, please feel free to share with all your crafty friends, linking back to this post.
If you want more printable downloads, sign-up for my email newsletter!