I've been working on many different projects this past month and feel a bit all over the place to be honest. When there's too much going on, I often turn to my sketchbook and sort of go back to kindergarten. The idea is to draw and color loosely. It's a way to let go and just decompress. I remember doing these kind of creative exercises back in university and they were called regression workshops.
In this particular instance I was inspired by Alisa Burke to draw a simple leaf pattern with my left hand and color it in with markers. Since I'm right-handed, using my non-dominant left hand would ensure that my drawing would be loose. Totally messy and random, right? But this is a perfect example of how a simple creative exercise can spark some inspiration. I loved how the colors and pattern turned out, so I decided to take it onto my computer and vectorize it. There's even some scribbles from my son over the top, but I like it anyway!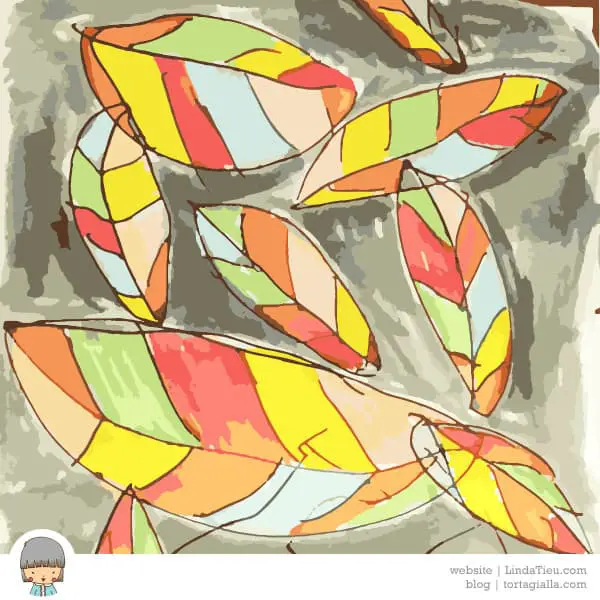 The process of turning a sketchy drawing into vector using Illustrator's trace tools, smooths out some of the roughness… but it's still my hand in the end. It seems to be digitally painted and I really like the effect.
And once everything is digital, I'm able to play with the coloring. It's funny how something so simple, can end up looking pretty cool. I love the sort of impressionistic image that I can get out of a messy sketch. This could very well become an art print or surface pattern design, don't you think?
So that's how I take a simple sketch into a print format. I could print it out to use as collage paper or format into a background for another project… lots to think about with all the options available. What would you do with this artwork?