Looking for a cute girl printable drawing? Download this free graphic drawing and color it up for some creative fun with the kids!
Today I wanted to share another quick digital card design I created for The Sweet Stop challenge 27.  It is a sketch challenge, so I simply followed along the layout they provided. But I decided to create everything digitally and ended up drawing a girl holding flowers. Here's my card design: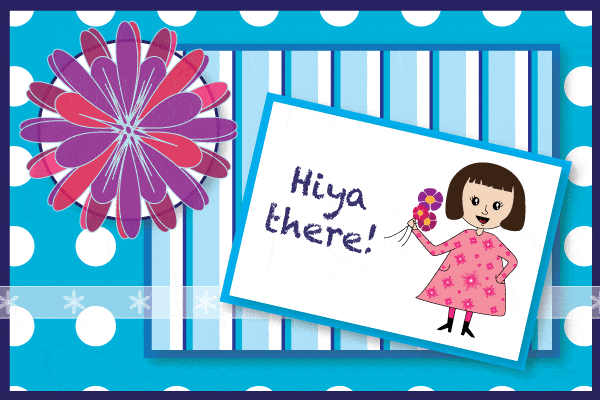 I'm happy to share my digital experimentations, so download the girl printable as a digital stamp for your personal use below. It's definitely been fun creating these digital card designs and sharing my creations with everyone. Be sure to check back on older posts for more freebies. Thanks for stopping by!
Download FREE girl printable below
Just click on the image below for the full high-quality version to download to your computer. I think this girl printable is a great little drawing for coloring, cardmaking and other papercrafting projects. Enjoy!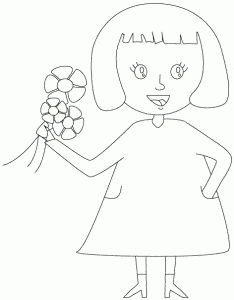 Want More FREE Printables?
Do you love printable designs and downloads for FREE? Check out all the freebies I post on this blog and don't miss out on new posts, sign-up for my email newsletter to get all the regular updates >>