Here's a set of home sweet home themed journaling cards printable. Perfect for project life, planner memory keeping and all kinds of scrapbooking.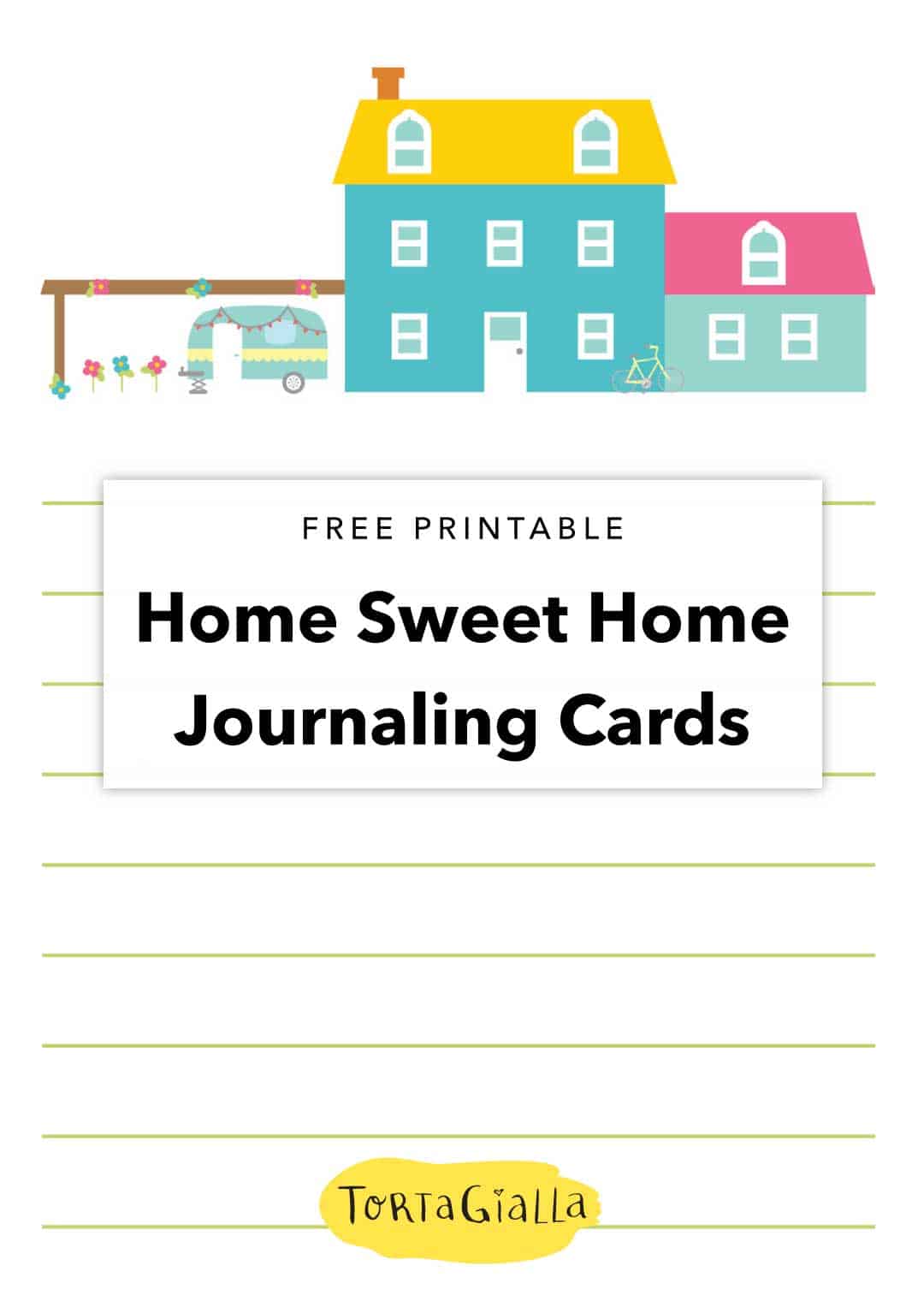 Nothing like home sweet home to conjure up feelings of warmth, comfort and goodness! I decided to create a set of journaling cards with the home sweet home theme.
I love this bright color palette and illustrated the happy home and cute trailer, thinking of the many adventures a family can embark upon together. Definitely check out these free printables to add to your journaling card stash!
Journaling cards are great for the project life scrapbooking system, but really they can be used throughout all kinds of papercrafting.
You can use a card as a base for a new handmade card. Or you can use them in your planners for decoration and notes. Of course, there's also the traditional scrapbooking pages, where you will journal on these card designs.
However, I find myself using these more often to include an ephemera cluster or a little note in my art journaling. It's just nice to have a ready-made design to work off of.
I love printables and happy to share my artwork and designs with you. Let's spread the crafty happiness together.  Enjoy these home sweet home themed journaling cards printable.
Just download your preferred paper size below.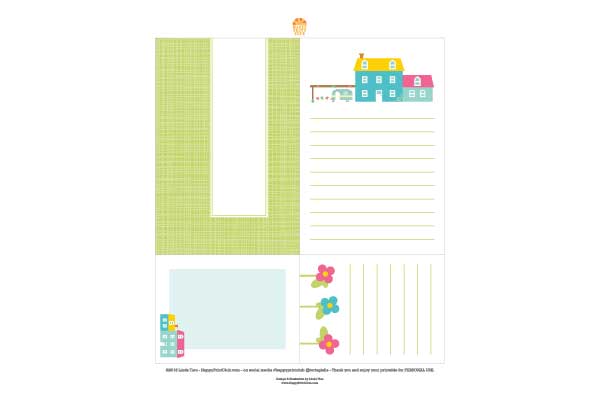 Download Home Sweet Home Journaling A4 PDF
Download Home Sweet Home Journaling LETTER PDF
Like my printable designs? You can also support me on Patreon for exclusive releases here >>
And don't miss out on my creative updates – get my email newsletter here >>