Here's a set of ikat earthy patterned paper printables, grungy and textured for your junk journaling, scrapbooking and papercrafting projects!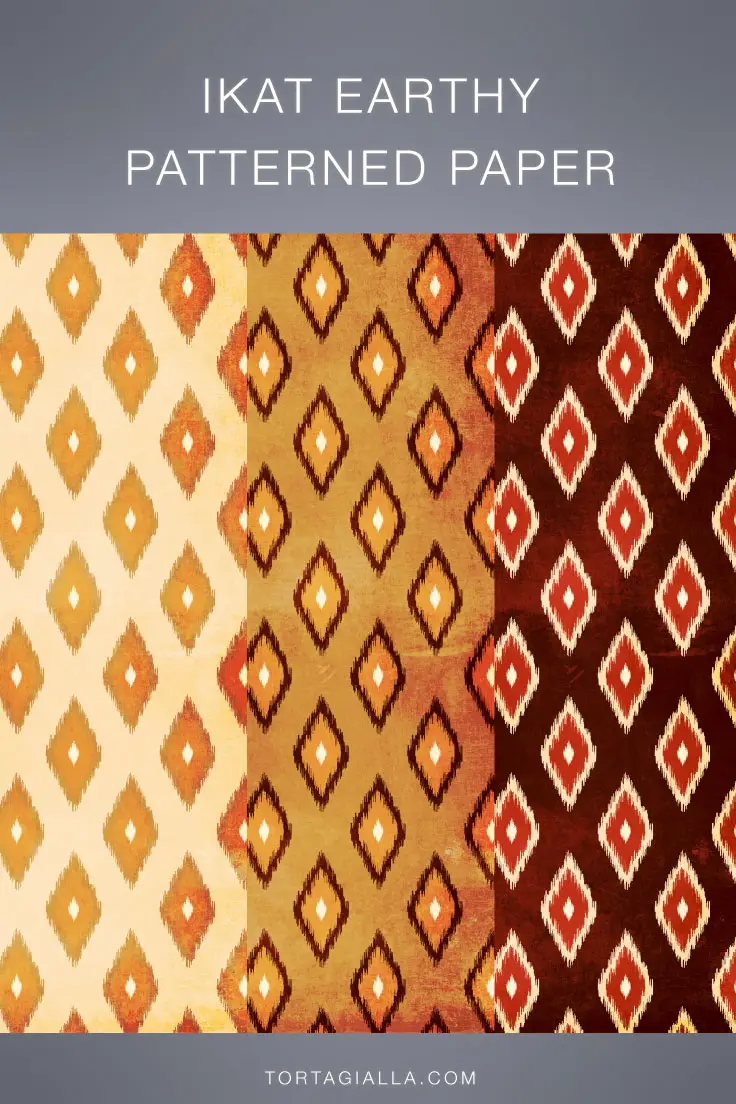 Been really into earthy colors lately, so I had to create some texture grunge papers with this ikat motif. Ikat (in Indonesian means "bind") is a dyeing technique used in textiles to create cool patterns. My ikat motif is sort of the most basic one, ut if you look at the Indonesian resist dyeing textiles, you'll find a whole lot of variety in geometric and abstract shapes.
I've created three different colorways for this design, all in earthy tones that make me think a bit of the jungelow style as well. These papers would be great for end of summer paper projects or anything animal, jungle, desert themed as well. I can definitely image a lot of uses for these papers. What would you use them for?
Download Ikat Earthy Patterned Paper Free Printable
On this blog, all my digital printable designs are posted for FREE DOWNLOAD for your personal use. Just click the link below and download the ZIP file straight to your computer. Each digital paper is 12×12 inch at 300dpi, so you can use digitally or print at whatever size you need at home. Enjoy the printables!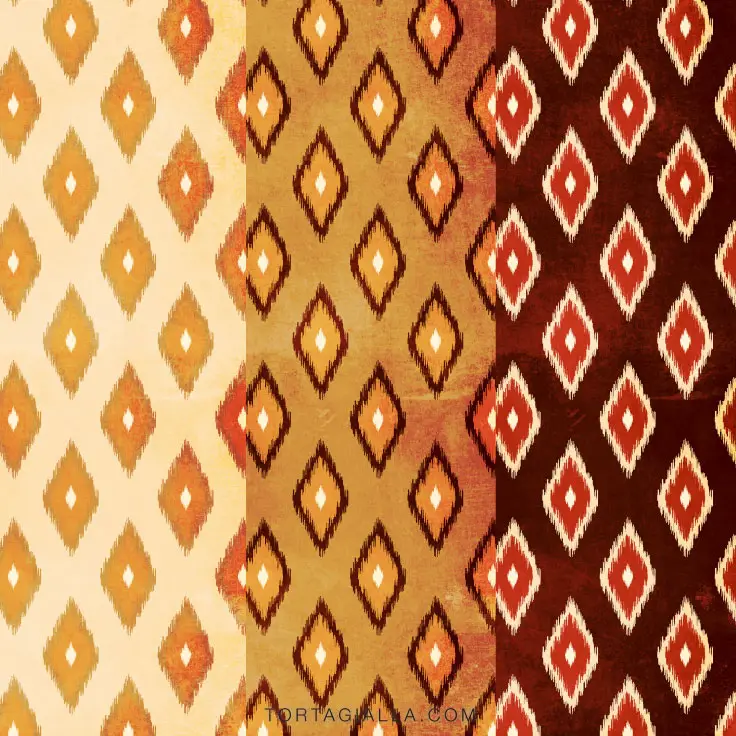 Download Ikat Earthy Patterned Paper ZIP
Want More FREE Printables?
If you liked this free printable ikat earthy patterned paper pack, be sure to sign up for my newsletter for another exclusive digital paper freebie!
Finally, there are loads of other free downloads already posted on this blog, so here are more printable papers you might want to check out: