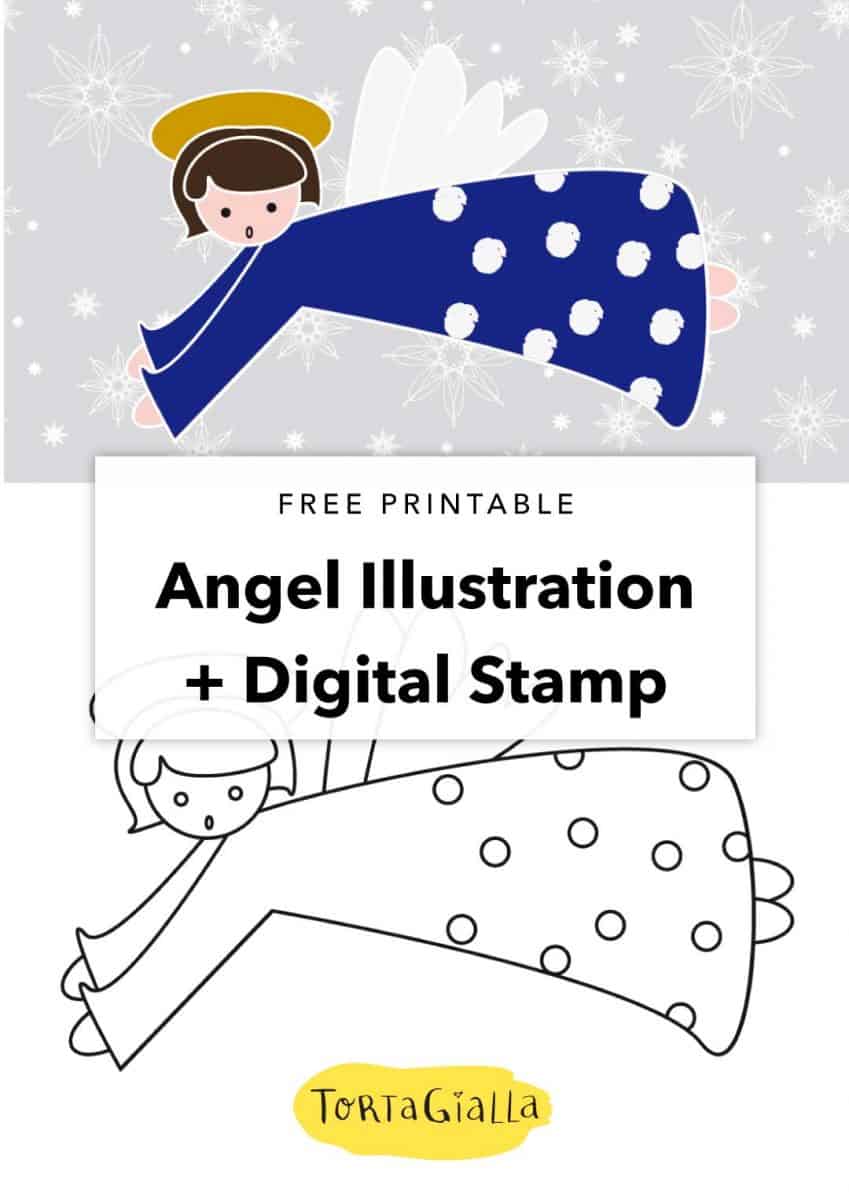 Oh dear!  Only a few days left until Christmas Day and I still have a huge list of to dos. In the rush of wrapping gifts there's always a need for cute holiday graphic images, so I decided to whip up an angel illustration today. I'm a big fan of personalizing each gift with a different illustration – if possible – as well as matching all the different elements together.  I can use the illustration to make a greeting card, matching labels, tags and even decoration for the wrapping paper.  It's a quick and easy way to dress up a gift and really give it that handmade personal touch.
Let me share my angel illustration with you to use on your personal holiday projects.  All you have to do is click the image for the large version and download to your computer.  You can print it out in the size you want and cut it out for use – all straight lines so it's easy and quick.  I've also included the black and white version below for all your digital stampers out there – I'm one of them, too!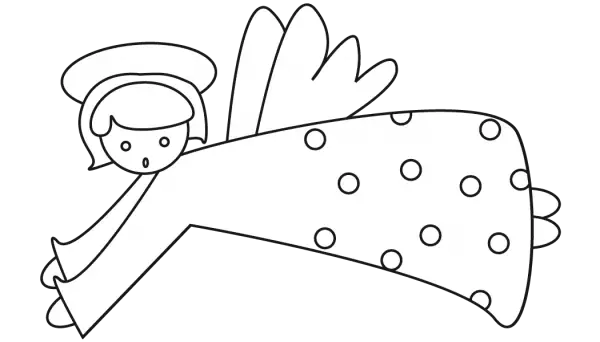 Hope you like this quick little freebie!
If you like my design printables be sure to sign up for my weekly newsletter for more freebies and the latest updates!
Have a great holiday!