Using one of my cute owlish sentiment graphics, I printed it out to use as the main sentiment for my mini card.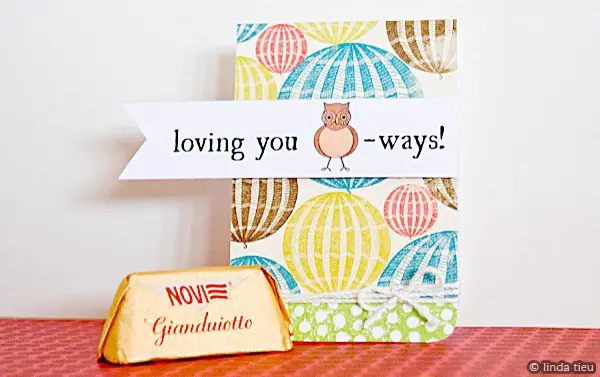 A simple and tiny card, with a little chocolate treat for my hubby. The bottom green dot edge was a Prima stamp that I started with randomly! Then I decided to add more color with the Prima paper and my sentiment. Final touch with some white string…and I'm done.
Just a little bitty valentine card, although it's not the traditional reds, pinks…much more colorful! I like it.