For today, I created a sweet little treat box to hold one of the Lindor chocolates that my husband really loves. I think it's fun to create your own boxes using paper, so it was bound to happen during this little valentines series.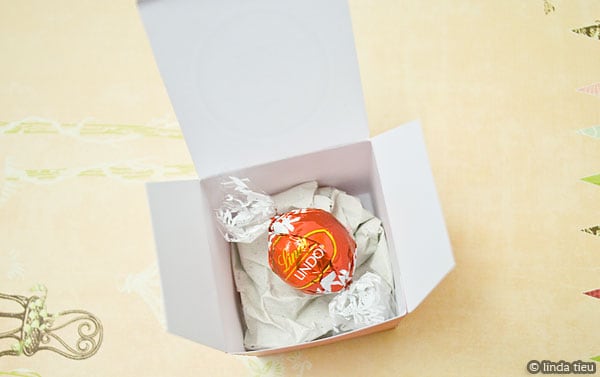 I've put some filler in the bottom of my box, since I only want to include one ball of chocolate, but you can stuff it with lots of other goodies of course!
Download Sweet Treats Box Template ZIP
Feel free to download the template and print for your personal use, I hope you enjoy it and create a sweet treat for a loved one with it. It's easy to create, just print out at the size you would like, then cut along the lines.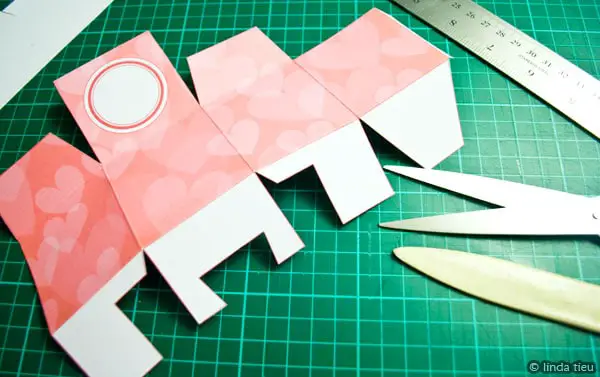 I went ahead and scored all the fold lines before folding the box together and gluing the side flap. For the bottom, there are numbers under the flaps in the template to tell you the order to close up the bottom. You can also glue those flaps closed, but I didn't find it necessary at all.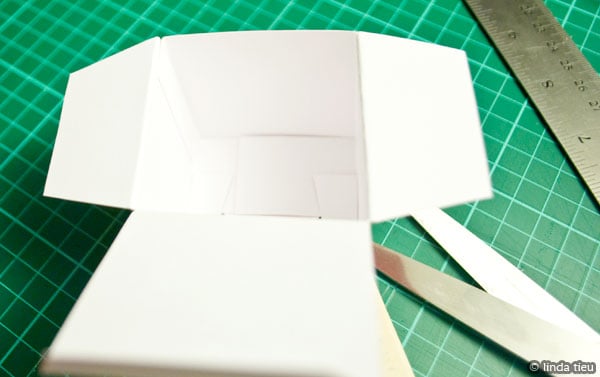 That's it, treat box done! You can decorate and label as you would like. Enjoy!