Recently, I offered my thoughts for the transition to a new year on the Scoutie Girl blog along with other creatives – how do you end the year and start another? 
The most common new year realignment tool for most people revolves around making resolutions and hopefully following through with them. Like many things in life, the idea of resolutions makes total sense. We must have goals to shoot towards. However, we often go through the motions and end up failing to follow through to the end.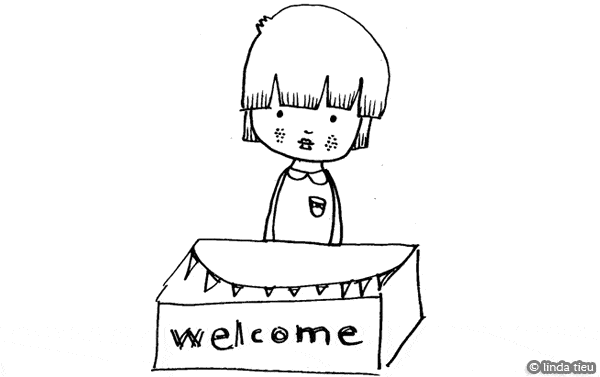 As I pointed out, the year end is a natural point in our timeline to evaluate progress and plan for the future, although I think we should be doing this much more often. Imagine how much more directed you would be with more frequent check-ins. That's why there are daily to-do lists, weekly check-ins with the team and monthly reviews.
Moving forward, I really want to reflect and re-align at more regular intervals. I like how Michelle from the When I Grow Up blog, posts video updates of her progress. I am certain that it helps to guide her journey from a yearly, monthly and weekly perspective. That moment of stopping and reflecting…gives one perspective.
I turn to my mission statement to guide decisions on a top level, but will also have goals for the year as well as the third tier of really specific measurable goals. I'm thinking it's a good system for 2012. So I'm going to give it a go. As always, ideas are great…but action is what truly takes us forward.
From my website, my overall mission and vision is "To use my passion and skill in design and illustration to create a profitable business that brings joy, empowers and inspires us all to live happily." Simply put…Artistry for blissful living!
In my mind, I have the goal of becoming a licensed artist, a published artist and create livelihood doing what I love. More concrete goals would be something like:
create at least 10 collections of art for licensing (girls, animals, home, christmas, birthday, baby, tuscan, alphabet, sentiments, patterns)
submit work to manufacturing client list weekly/monthly
introduce to blogger/magazine weekly/monthly
double my mailing list size
triple my blog traffic
offer original art for sale regularly
Those bullet points can actually be boiled down to even more specific tasks and I hav a sense my list is getting very long. I also have a lot of personal goals such as incorporating more reading time, baking time and exercise. It can seem like too much, but at the same time, it's not anything more than what many others are living this very moment.
In the end, I know that we are all thinking in our own little bubbles and perhaps the outside world sees me quite differently. Are my blog readers expecting something different?
What do you want to see? What would you be interested to see in blog posts and email newsletters? I would appreciate any of your feedback in the comments below. Or just shoot me a note linda [at] tortagialla.com