Looking for love clipart imagery for Valentine's Day or loved themed handmade crafts? Check out these heart and love themed designs for free download!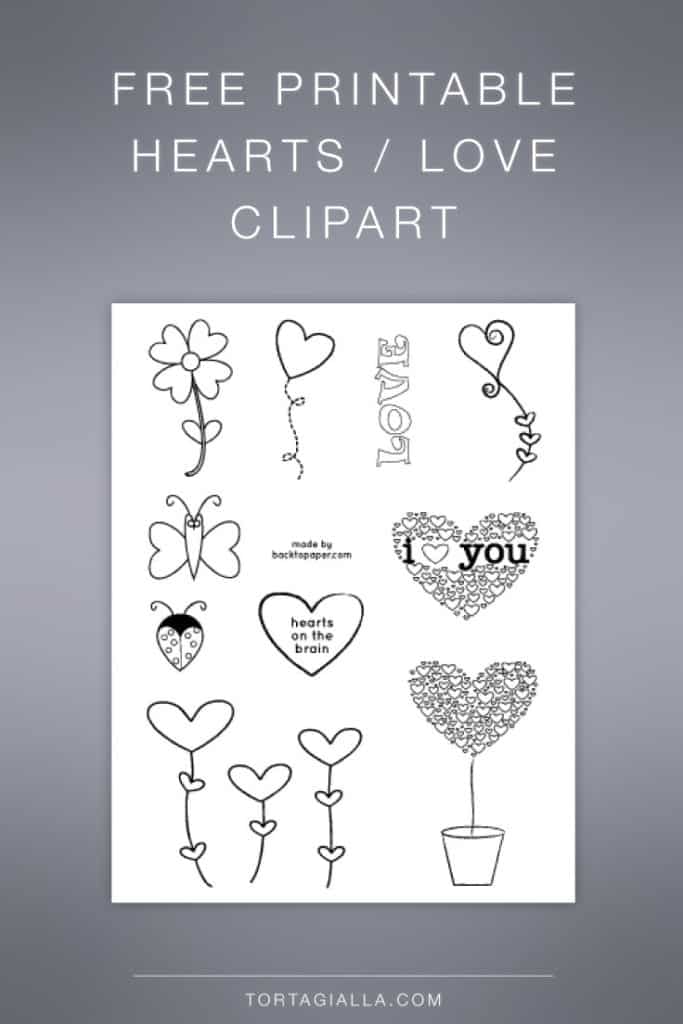 Today I have been doodling a lot with the shape of the heart and came up with a few digital stamps to share with you.  This sheet is a free printable download, so you can immediately download this and start crafting away!
I'm a huge fan of all things love-themed, so this love clipart set is perfect for Valentine's Day crafts and any lovey dovey project. I printed my designs out on white paper to color them in, but consider printing on pink paper or something textured for a different effect!
FREE DOWNLOAD –  love clipart designs
To get these love clipart designs, just click on the thumbnail below to download the PDF file for your personal use!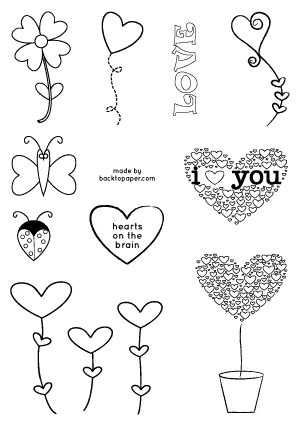 There's still so much to explore with digital design for me, but I have to say I love creating digital stamps and drawing…  seeing all the wonderful creations that come out of this hobby is so satisfying and fun.
I have seen digital stamps that are very large images, but I have been making PDFs, just from my experience as a graphic designer. I'm assuming folks resize at home and print however small or large they would like. It's interesting that some people have never heard of digital printables, yet there are whole communities dedicated to using them… so it's just a matter of time!
Is there a standard, I wonder? I know there's still much to learn on my end in regards to digital designs and offering digital stamps for download. From patterned paper designs to clipart… I don't know if there is a "right" way to do things, but I hope you enjoy what I share here, either way.  Thank you in advance for your support!
Want More FREE Printables?
Love printable designs and downloads? You might also like these printable posts:
Also be sure to check out all the freebies on this blog and don't miss new freebie posts – sign-up for my email newsletter to get all the regular updates >>