My sad little update for my scrapbooking effort is that I've been caught up with everything else and unable to finish any of my scrapbook  layouts. I've printed a lot of photos and stacked up some ephemera, but nothing completed! I even signed up for Layout A Day (LOAD Feb 2016) in hopes it would get me accountable, but no dice!
I decided to look back at the last time I participated and see if I can scrap lift myself. I think over time, I kept searching for the "right" system to scrapbook and experimented with pocket pages,  books and planners. In the end, I'm just overwhelmed. Maybe I should just do what worked for me in the past, right?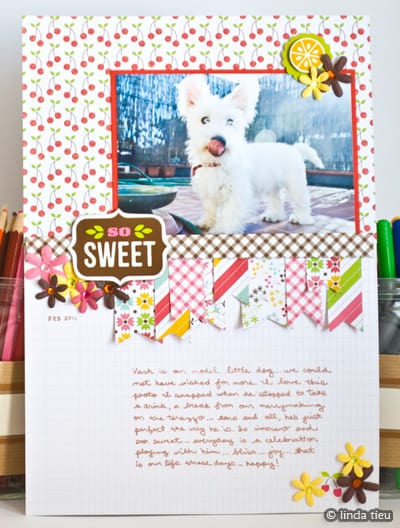 Too much thinking and analyzing, just need to do. I'm especially loving all the love pages I made in the past. Fitting for Valentine's, eh?
So I need to get back to it. These are the pages I really love creating and looking back on. So why don't I do more like this?! Do you ever find yourself stuck and not taking action, even when you desperately want to get things done?