Over time I have learned what my favorite tools and materials are for this lovely art called bookbinding. I thought it would be nice to go through what I normally use when binding books and journal. Nothing really fancy here…I think we might all have these items in one form or another. I'm definitely a very DIY small-time bookbinder…
A self-healing cutting mat and cutting knives – definitely must haves in so many ways. I've never found a paper trimmer that I love and much prefer a mat and knife. Also, the measurements on the mat itself are very useful for lining up cuts and projects while crafting in general.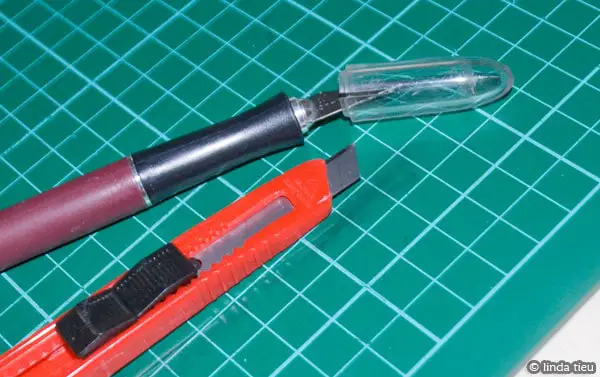 A metal ruler – metal means it will last longer and sits heavier on top of paper to prevent sliding while you cut. Love it!
Bone folder – a must for folding paper and smoothing things over. You can also use the tip to score lines in your paper as well…
Awl – for punching holes! I have a pretty small one that sometimes gives me a handache…one of these days I might  invest in the Japanese screw hole punches… very cool. Just know that you need a way to pre-punch your holes.
Needles – big tapestry needles work great for sewing up books.
Linen thread – I use both waxed and unwaxed linen thread, because it's super strong!
PVA glue – Vinavil is the brand we use here in Italy and it's the same glue even bookbinding teachers at workshops use…so I'm cool with it! Really, just any glue will do.
Junky brushes – to brush on the glue – probably more important than the glue, because if you get a nice coat on, it'll stick! I use hardware store brushes. If it gets junked up, I just toss them out.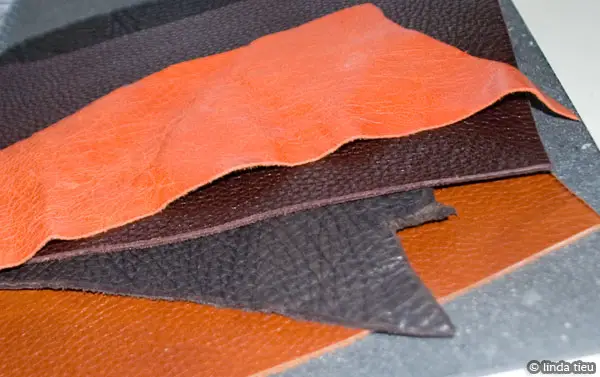 Materials from paper to leather – I use all types of materials, even recycled board to create book covers and fill in the pages of my journals. It's fun to use alternative materials actually.
Those are pretty much all the tools and materials that I use, so it's nothing too fancy. Of course there are many other professional tools you can buy, but you certainly don't need them to make yourself a journal to use!
Hope my list can help you get started in bookbinding and you might also like these bookbinding tutorials I've written: