Looking for some free printable posters around the theme of no war, peace and freedom? Download these free designs for your personal use and let's keep spreading the word on justice and what is right!
It's no joke to say that these past couple of years have been quite challenging for most people in the entire world. There's so much going on and maybe it's also part of growing up and realizing there's so much turmoil in our world and there's always some injustice somewhere. It can be a very heavy subject and I realize not everyone likes these kinds of discussions.
However, I think it's important, no matter how frustrated or tired we are… to ultimately remember and reinforce our values in life… so we don't lose sight of the truth. We cannot waver, no matter what.
Politics, covid and now war in Europe. Definitely challenging for all of us and especially for those of us trying to explain to our children what it all means… answering their questions and worries. Coming from the design world, I wanted to share some designs I whipped up around the theme of no war, peace and freedom… I think they make great posters if you are heading out to protest or just want to put something up outside your house. They also make great printables to include in your scrapbooking and journaling, so you can document the times and write out your thoughts.
Download Free Poster Designs – No War, Peace, Freedom
Here are a bunch of variations of the designs to download. I've put all the designs on a Letter sized page collage sheet, that is great as stickers for journaling and scrapbooking. But each design is available for download as separate full Letter-sized pages as well.
Download Collage Sheet No War Peace Freedom PDF
FYI – The Ukraine Flag officially is the darker colors, but I have seen the lighter colored version as well, so I made both colored versions for variety below…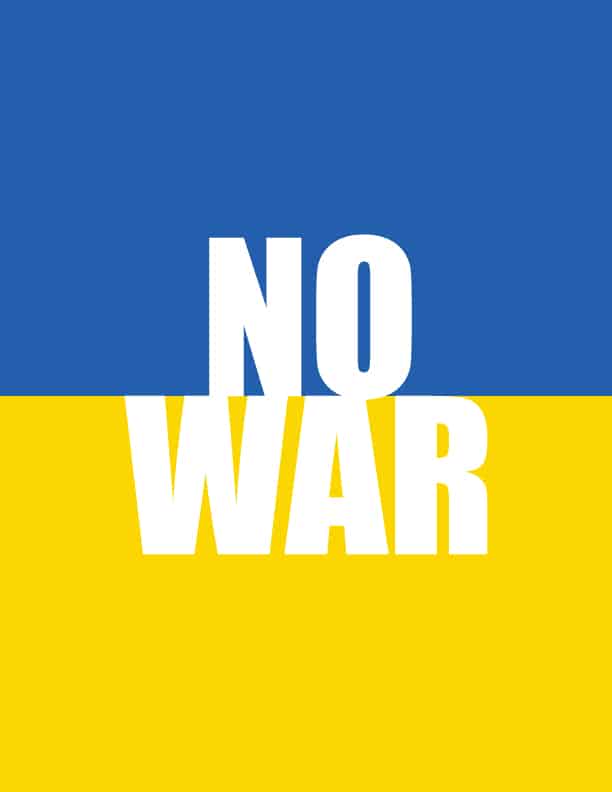 Download No War Ukraine Flag PDF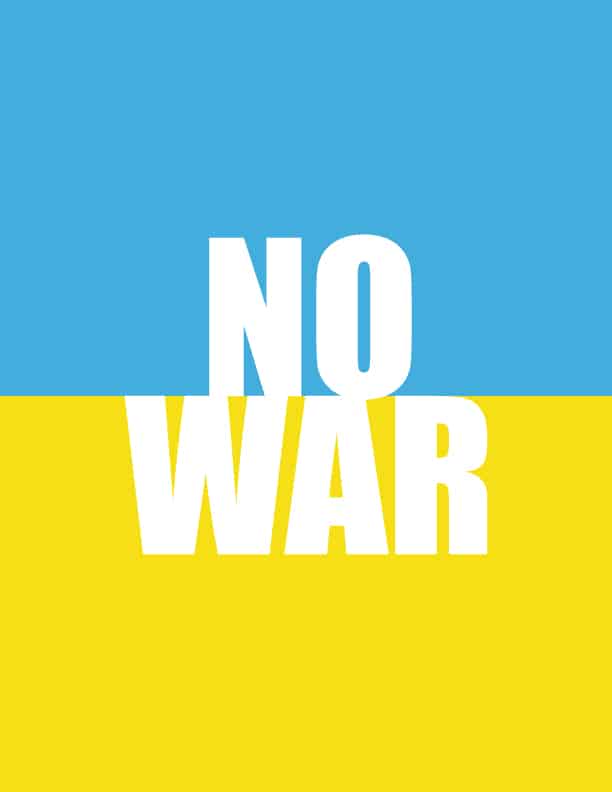 Download No War Ukraine Flag Lighter Colors PDF
The peace flag is actually "Pace" which means peace in Italy. This rainbow flag in Italy was first used in a peacemarch in 1961, inspired by similar multi-coloured flags used in demonstrations against nuclear weapons. You can read more about the Peace flag on Wikipedia here. I have created the Pace version and Peace version in case you want it in English – it's not official – just my version for your personal use!
Download Fight for freedom Ukraine Flag PDF
Download Fight for Freedom Ukraine Flag Lighter Colors PDF
Download Freedom Ukraine Flag PDF
Download Freedom Ukraine Flag lighter colors PDF
I hope that by sharing designs it will help with your own journey of making sense of it all, exploring your thoughts and figuring out what you want to do. BTW, does protest make you feel uncomfortable? Maybe this will help you understand on IG by Trevor Noah.
Want more printable designs?
My name is Linda and I'm a graphic designer, born and raised in Los Angeles and currently living in Italy. I regularly share free printable designs on this blog for free download, so check out all the freebies and don't miss out on new posts by signing-up for my email newsletter >>
You can also find me on Instagram as @tortagialla and I post printable paper downloads exclusively on my Patreon feed here. Thank you in advance!
Thank you for your support of my design work and keep spreading the word, sharing this post with anyone who could use the designs.