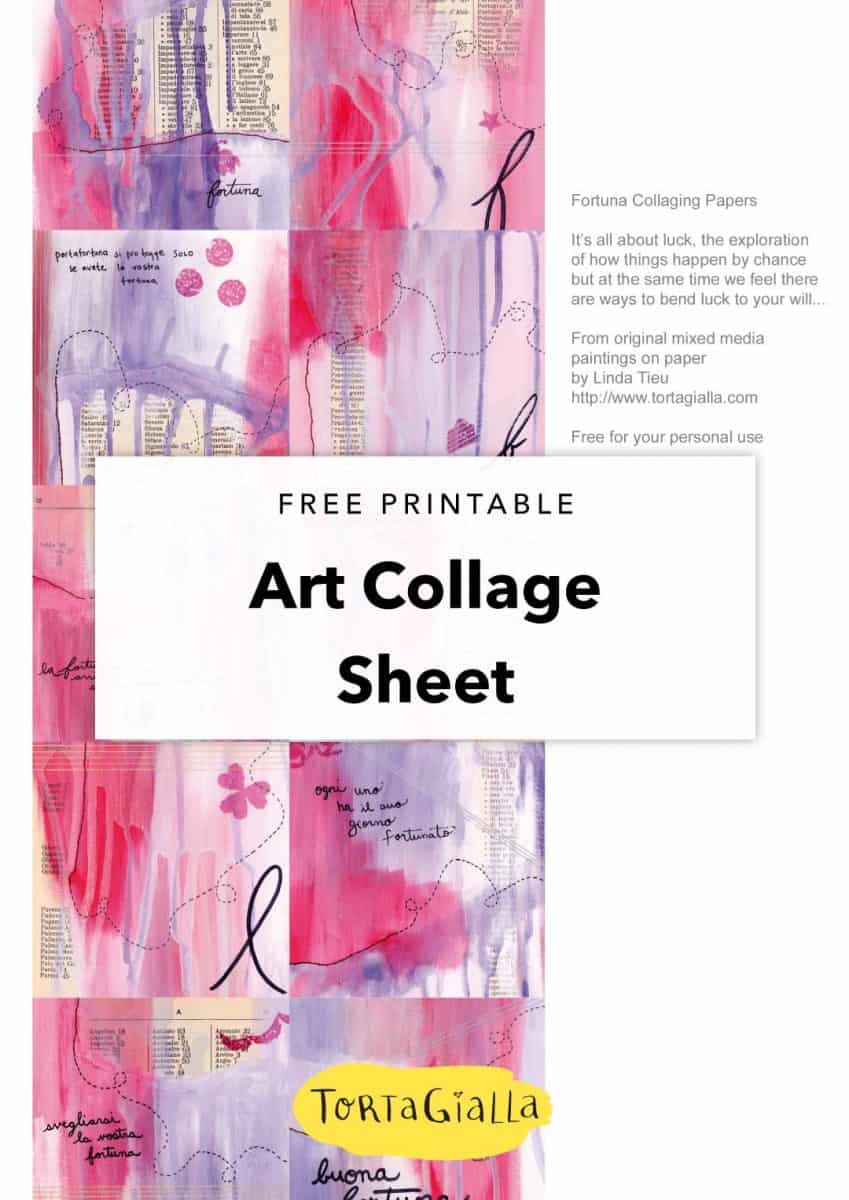 Happy Monday to everyone! Here in Italy we actually have a holiday on June 2nd, Festival of the Republic. My husband and I will be on a little getaway, thus I will be taking a break from blogging this whole week. In the meantime, let me leave with a bit of inspiration and sneak peeks to keep your creative minds buzzing. First, I would like to share some of my mixed media artwork as printable collage tiles. You can incorporate them into your art, journaling and crafts…
Download Fortuna Collage Tiles PDF
If you like my design printables be sure to sign up for my weekly newsletter for more freebies and the latest updates!
I've posted about these mixed media works before and I actually played around with them digitally… but in the end went straight on with black marker. I've had them sitting around for a while and finally scanned them in to print as papers. I'm hoping they will provide inspiration for your own creative endeavors. Let me know if you find creative uses for them! I also wanted to share some views of ongoing projects…
Finally, I just wanted to let Mr. Little Turtle say hello to you all. Hope you have enjoyed the photos with a peek of what's crowding my desk now. When I get back, I'll be sure to share the details and hopefully a little tutorial of my process. Until next time…ciao ciao!