Want to show your gratitude and admiration to a loved one? Print this pink you're awesome card at home for an instant greeting card!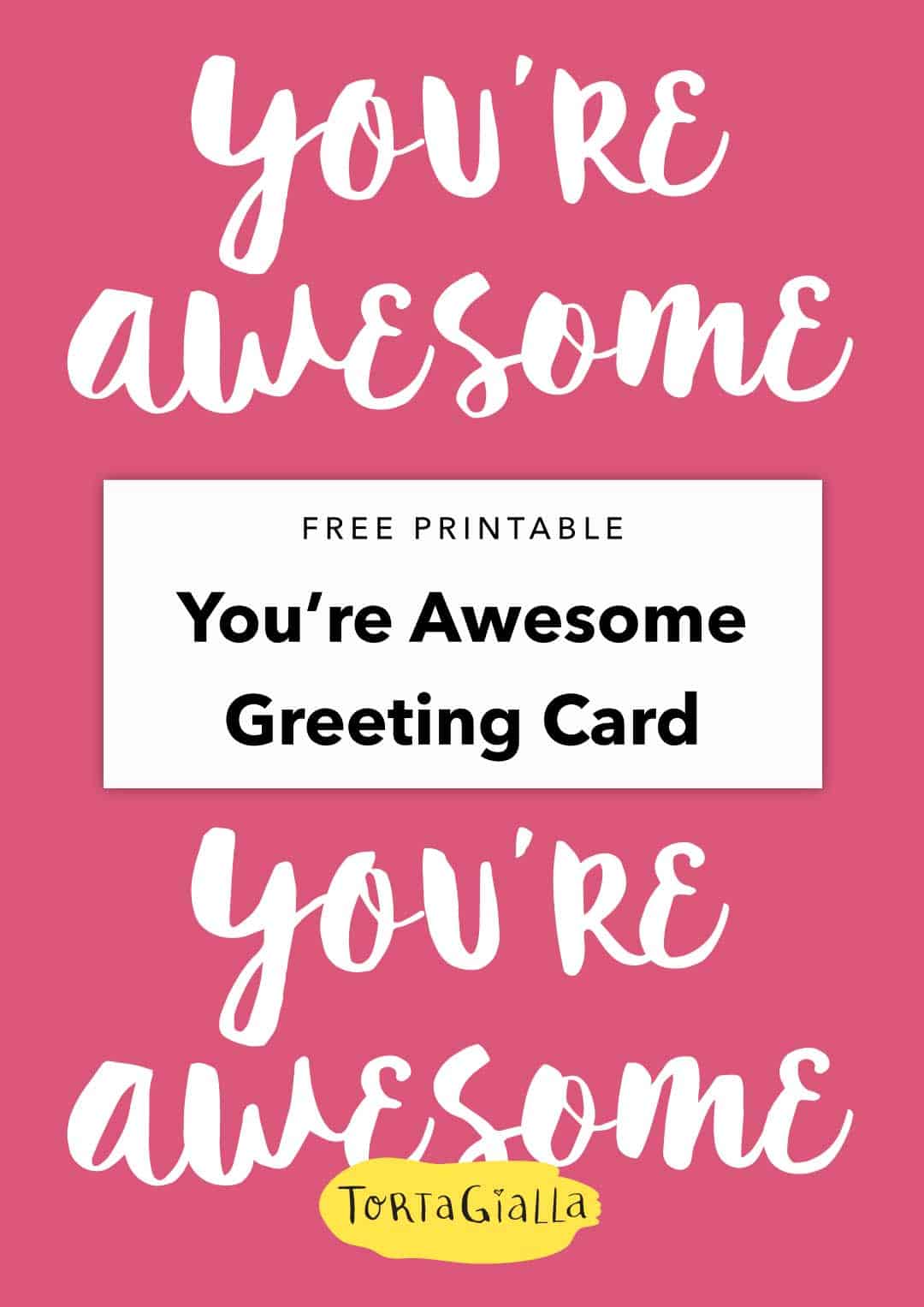 There's nothing like receiving a motivational pick-me up card from a dear friend, so this bold lettering greeting card can do just the trick.
It's always a good time to give someone a pick me up message. Don't we all need a bit of positive motivation, especially from the people around us? I'm sure you can recall all the times when a few kind words really made your day.
So who needs a chin-up message from you? How can you start the ripple of kindness?
The great thing about printables is that you can print as many copies as you want. Spread the love!
Enjoy this free printable card by downloading your preferred paper size below for your personal use.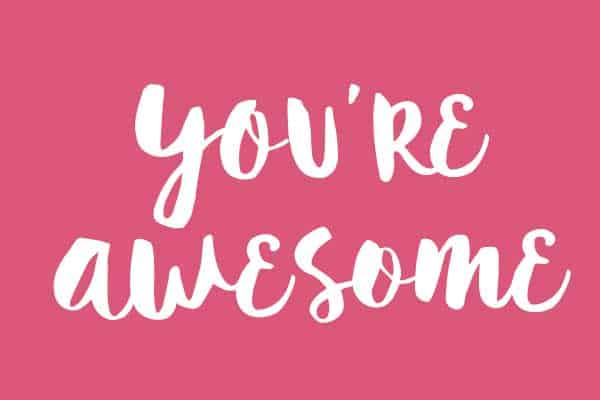 Download A4 PDF
Download LETTER PDF
Like my printable designs? You can also support me on Patreon for exclusive releases here >>
And don't miss out on my creative updates – get my email newsletter here >>